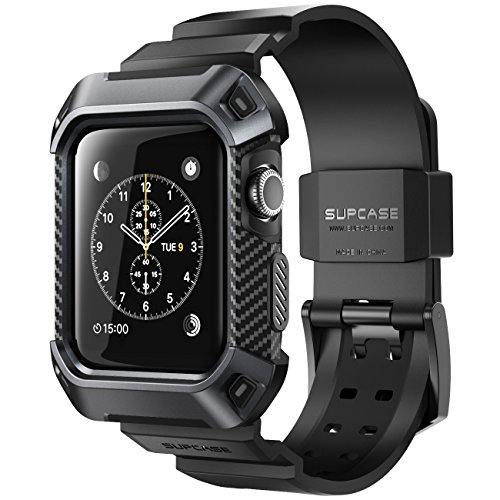 This rugged watch band acts as a case to protect my Apple Watch as I fall all over myself.
Hiking, fishing, falling down — these are a few of my regular things. I am not particularly clumsy but I tend to space out spatially and will occasionally walk into a tree, or stumble over a rock. It gets worse when I have a 125lb dog pulling my right arm in the opposite direction of the 20lb dog on my left. Smashing the face of your Apple Watch is more expensive, thus far, than smashing my own face.
This band takes a licking and the watch keeps on 'ticking.'
I am hopelessly addicted to my watch, so a band that protects the device from me is pretty nice.
This band fits the 42mm Series 3 watch I wear. SUPCASE also has bands for the other sizes and models.
SUPCASE [Unicorn Beetle Pro] Case for Apple Watch 3, Rugged Protective Case with Strap Bands for Apple Watch Series 3 2017 Edition [42mm, Compatible with Apple Watch 42mm 2015 2016 ] (Black) via Amazon