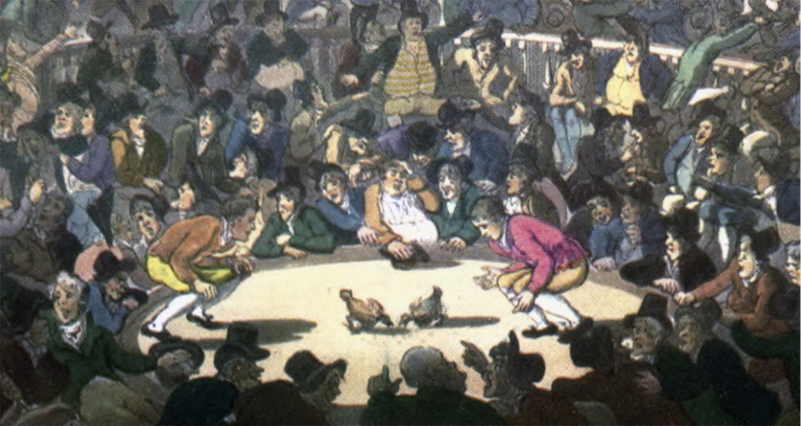 In Pragadavaram village in India's state of Andhra Pradesh, a man was killed by a rooster during an illegal cockfight. The birds' owners tie razors to the animals' natural spurs and fight them to the death. From the New Zealand Herald:
As one of the organisers held the bird, preparing to release it into the arena, it struggled free and lashed out, inflicting a deep wound on the victim who stood nearby.

Cockfights were banned by the Indian Supreme Court as part of the 1960 Prevention of Cruelty to Animals Act but the practice remains popular in some areas, especially as part of celebrations for Makar Sankranti, a Hindu festival day...

A dozen other injuries were reported from cockfights held during the celebrations.
image: detail of "Cockfight in London, c. 1808" (public domain)