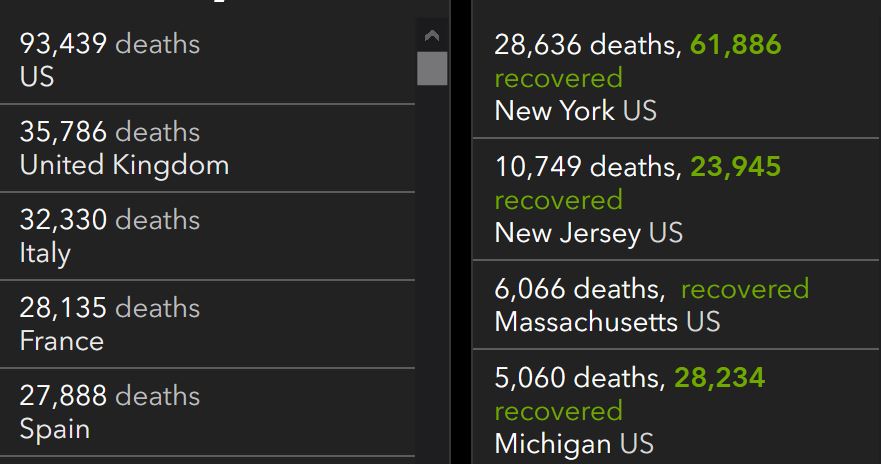 If the state of New York were a country, as of today it would have the world's fourth highest official Covid-19 death toll.
Chinese officials are censoring or falsifying its reporting of deaths and cases, the BBC reports. The same is also true in Florida. Other countries, such as Russia, are simply failing to track and tally the pandemic.
The Andrew Cuomo love in the media is drop-dead bonkers.