Moog Sound Studio, announced today, is a modular analog synthesizer "exploration station" designed to give even newbies the thrill of using patch cables to create a wide variety of sounds.
To celebrate the launch of Sound Studio, Moog invited designer, director, and musician Julian House (INTRO, Ghost Box) electronic artist Dan Deacon to create the above video.
Here's more about the Moog Sound Studio: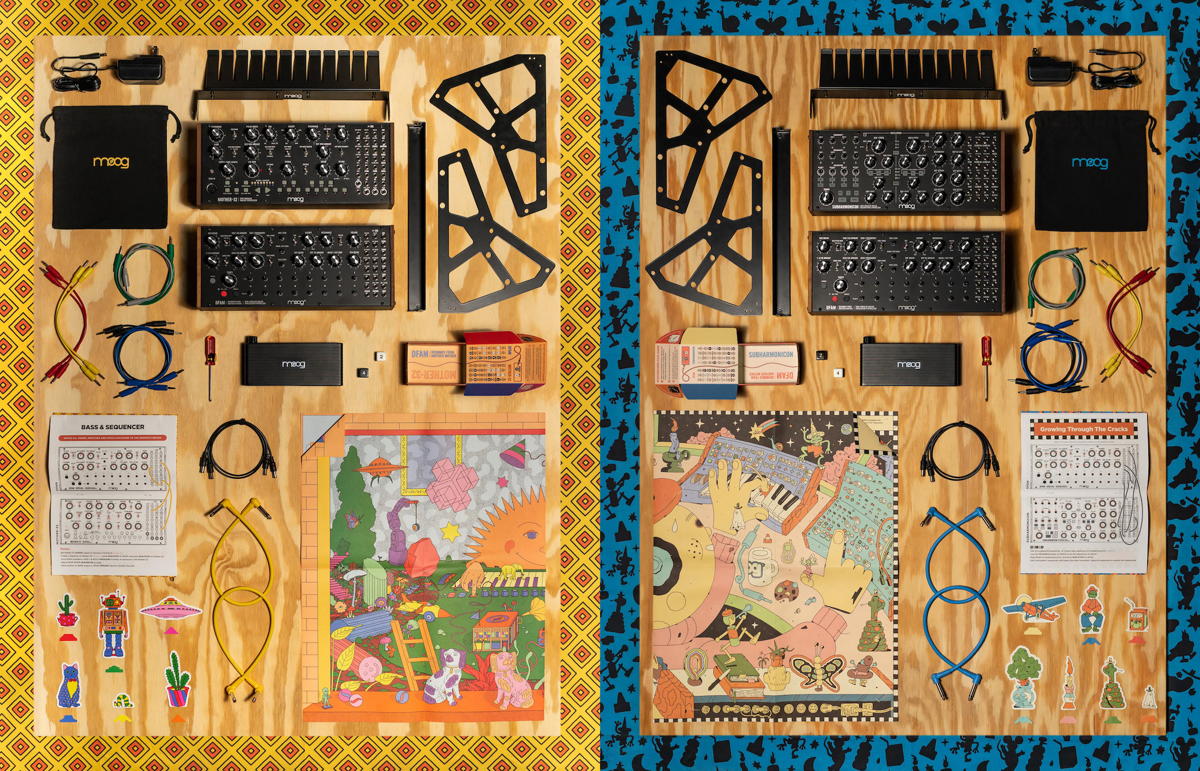 Each user begins their unique Moog Sound Studio journey by selecting an instrument combination that speaks to their musical style or sonic preference: Mother-32 & DFAMor DFAM & Subharmonicon.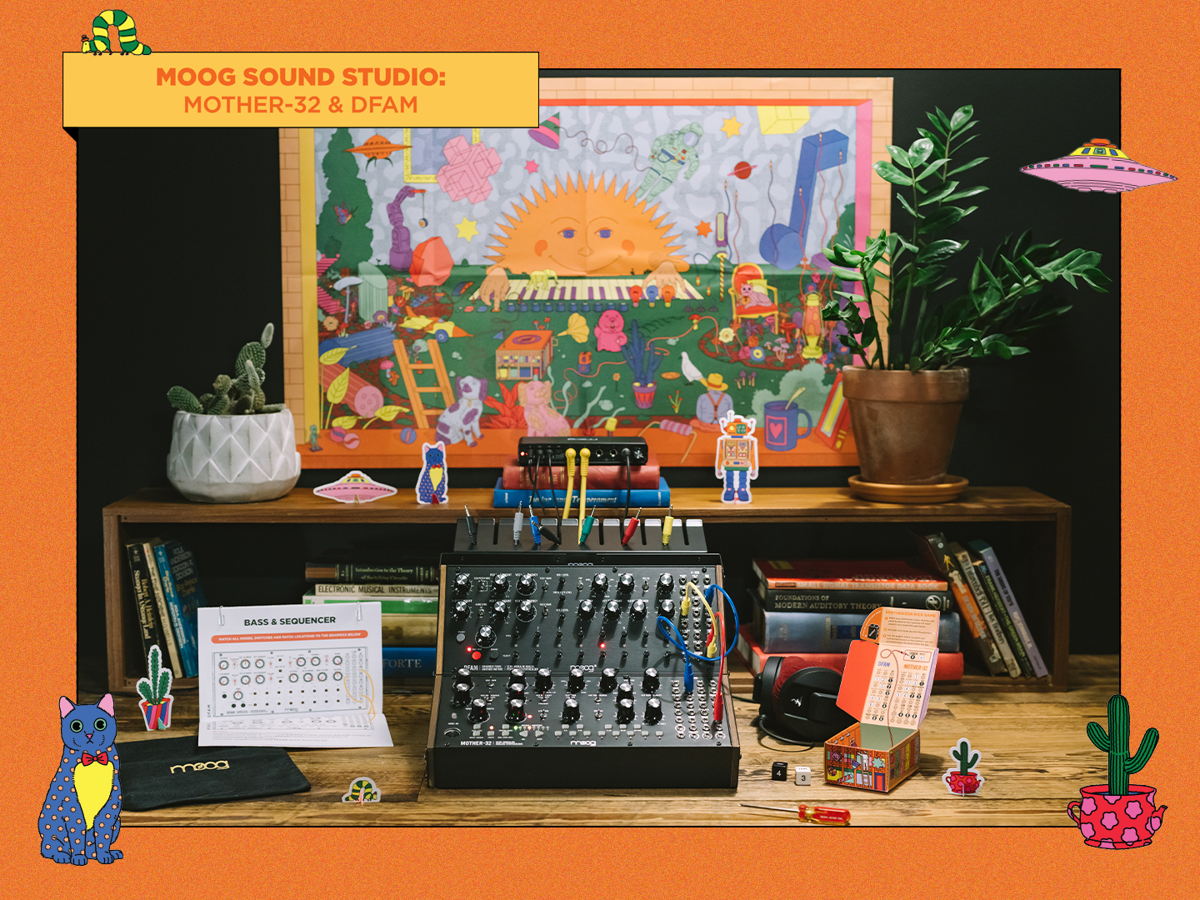 Moog's Mother-32 and DFAM synthesizers are a perfect pairing to anchor any electronic studio. Mother-32 is a versatile performance and production synthesizer with a powerful step sequencer and 64 slots of sequence memory. Its classic Moog voice delivers raw analog sound, deep Moog bass, and soaring synth leads, which complement DFAM's rich analog rhythms and percussive patterns.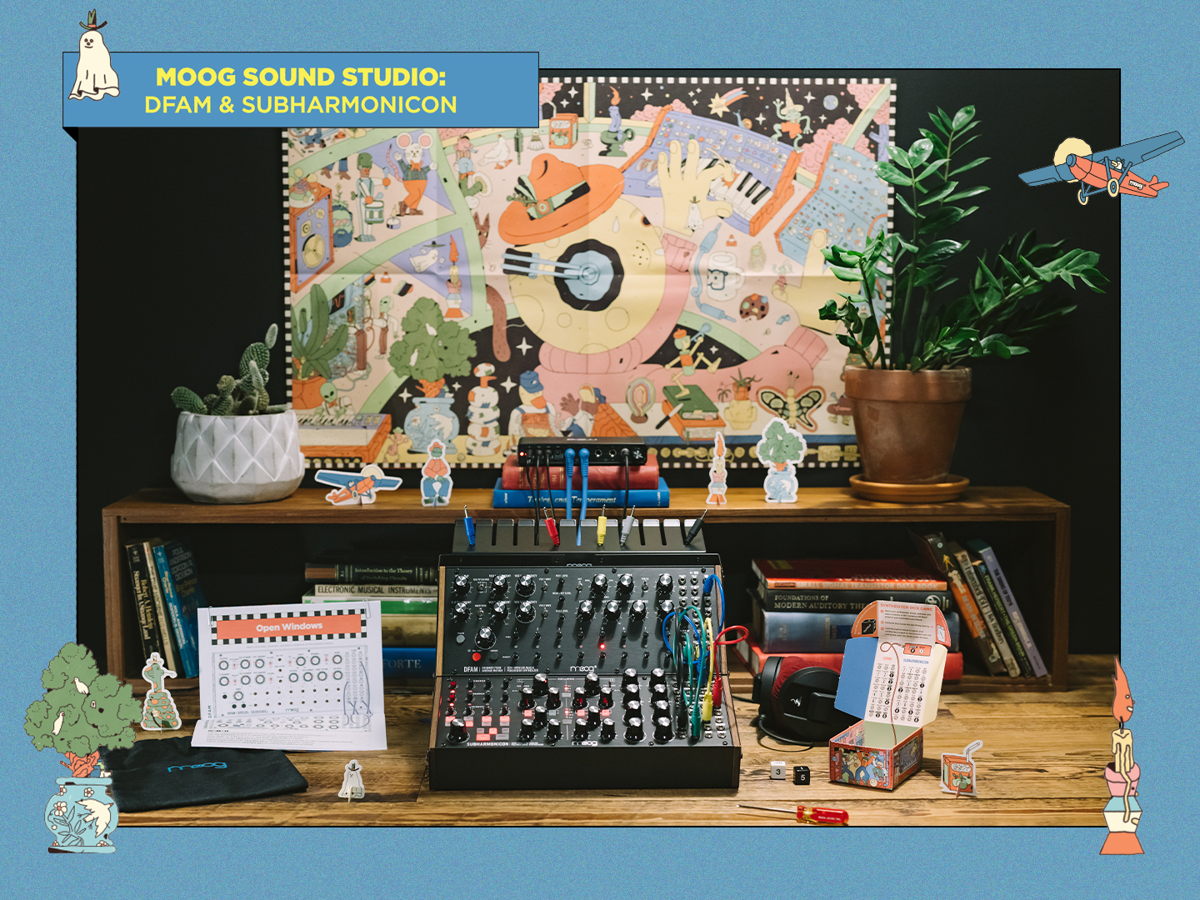 For a more experimental journey with unexpected textures and sounds, choose the magical combination of Subharmonicon and DFAM. Subharmonicon is a rich sonic kaleidoscope of six-tone subharmonic chord shapes and polyrhythmic sequences, while DFAM presents an inspiring approach to drum synthesis and rhythmic pattern creation.

While each instrument is uniquely powerful alone, pairing two together creates an experience that will inspire you to create new sounds, unlock novel behaviors, synchronize patterns, and explore endless sonic possibilities.

Along with the chosen duo of semi-modular analog synthesizers, each Moog Sound Studio includes an audio mixer and power distribution hub, a two-tier rack mount kit, patch cables and a patch cable organizer, guided exercises and patch book, educational materials, games to encourage experimentation, custom artwork designed exclusively for Moog Sound Studio owners, and plenty of creative inspiration.