Vintage paperback cover galleries on Flickr
Read more at Boing Boing
Read more at Boing Boing
Read more at Boing Boing
---
For the last several years, my friend Michelle Hansen has been working hard as a producer on Speed & Angels, a new indy documentary about fighter pilots.
---
Jean Mansel of Kent County, Michigan called the news media last month after an 80-pound cement Jesus statue was swiped from her front yard and a ransom note left in her mailbox.
---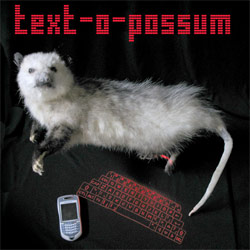 Xeni dons a tutu made of baby heads on today's Boing Boing tv: we visit the workshop of Your Psycho Girlfriend, creators of demented couture and cyborg marsupials from the future.