Robots in fine art photoshopping contest
Read more at Boing Boing
Read more at Boing Boing
Read more at Boing Boing
---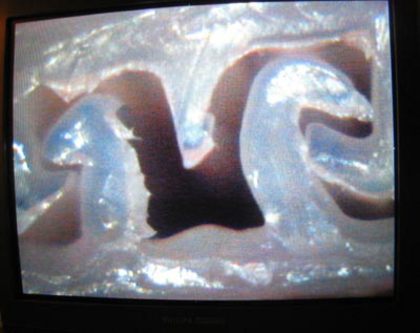 Rob Cockerhamfrom Cockeyed.com is continuing his ongoing experiments with his Eyeclops magnifying digital camera, this time shooting high-mag photos of four different brands of ziploc seals.
---
I wish I was a great notetaker/artist like Mike Rohde, who posted pages of his beautiful personal notes from SXSW Interactive 2008 on Flickr. Link (via Laughing Squid)
---
Dustin Carter is a high school wrestler from Hillsboro, Ohio. He doesn't have much in the way of arms or legs.