Read more at Boing Boing
Read more at Boing Boing
Read more at Boing Boing
---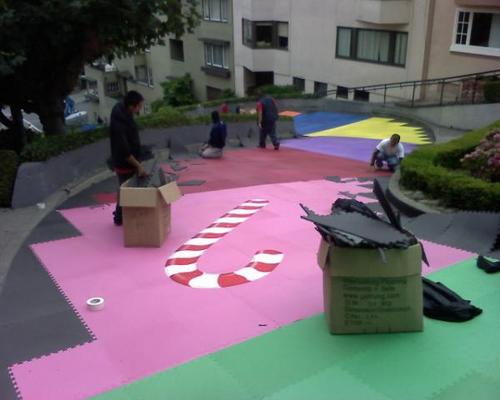 Dat sez, "To celebrate Candyland's 60th anniversary, Lombard Street in San Francisco is being turned into a life-size game and children from UC San Francisco Children's Hospital and the nonprofit Friends of the Children will be able to compete."
Candyland Game Starts at 10 a.m. Today (Thanks, Dat!)
---
The image above is a "coital model" at SSL International's Cambridge Technical Centre. SSL International manufactures Durex condoms. The machine was used in a scientific study published last year by SSL in which they studied why condoms break.
---
Zombified song lyrics "freshly exhumed every Monday, Wednesday, and Friday." "Rippin' Off Your Skin"
To the tune of "Blowin' In The Wind" by Bob Dylan
How many lobes must a ghoul gulp down Before he eats the whole brainpan?