Read more at Boing Boing
Read more at Boing Boing
Read more at Boing Boing
---
Postmamboism is a portable theory that places music at the center of understanding and uses music to interrogate other fields of study.
---
In this video, two British police officers come up to a young woman who is filming a building and harass her, imply that she is a terrorist, intimidate her, demand to see her footage.
---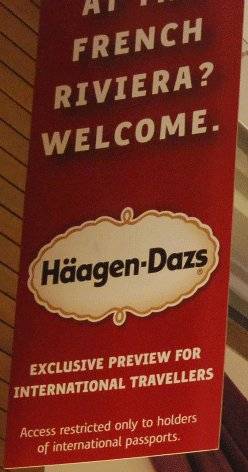 The inaugural Delhi outlet of Haagen Dazs (A Danish phrase that means, "Made in New Jersey," apparently) opened with a "no Indians allowed" policy.