Unicorn
Read more at Boing Boing
Read more at Boing Boing
Read more at Boing Boing
---
The stereotypes those little seventh graders had, of scientists who do nothing but work? Those come from somewhere. It's worth noting that Guido Koch is employed today, despite his youthful experimentation with the forbidden allure of the weekend.
---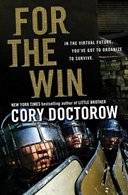 Canada's Indigo/Chapters books have launched a summerlong teen literacy promotion that invites readers to pick their favorite books and vote for them in a nationwide poll (you can vote every day, so no need to pick just one!).
---
Recently, I learned that signed languages don't necessarily have anything to do with the language spoken by the hearing people who live in the same country.