That Which Doesn't Kill Us
Read more at Boing Boing
Read more at Boing Boing
Read more at Boing Boing
---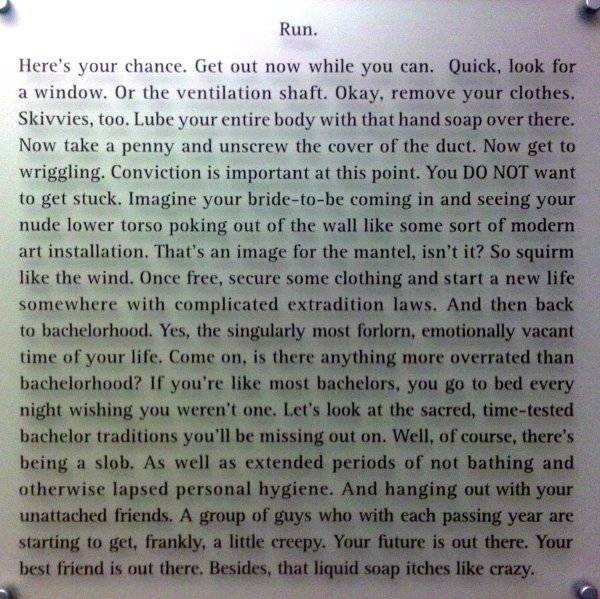 Reportedly, this extraordinary ranty plaque hangs over a urinal at an unnamed jeweler's specialized in diamond engagement rings; it reads like a cross between Trainspotting and Fight Club, and, if genuine, is a remarkable piece of retail psychology.
---

Etsy seller Eavesmade has a fine collection of science themed needlepointed laser-engraved festive ornaments for your Midwinter Science Tree. Featured scientists include Carl Sagan, Charles Darwin, Rachel Carson, Gregor Mendel, Elizabeth Blackwell, Marie Curie, Johannes Kepler, Rosalind Franklin, Dmitri Mendeleev, Galileo, William Harvey, Stephen Hawking, Jane Goodall, Copernicus, and Alfred Russel Wallace -- 20 in all!
---
17 years ago, Internet radio pioneer (and future rogue archivist) Carl Malamud and search engine inventor (and future Internet Archive founder) Brewster Kahle appeared on an historic segment of NPR's Science Friday to talk with Ira Flatow about the amazing future of the Internet.