Iranian paper covers Baroness Ashton's cleavage
Read more at Boing Boing
Read more at Boing Boing
Read more at Boing Boing
---
From Radley Balko at Reason: Crazy case in Ohio, where a 40-year-old single mother lied about the residency of her children in order to get the kids into a better public school.
---
Sean Michael Ragan of MAKE says: "If you can't find a reasonably-priced LED replacement for that burned-out appliance bulb, you might do what Andy Brockhurst did: Wire up an LED cluster, yourself, and embed it in resin cast into a mold taken from the original bulb."
---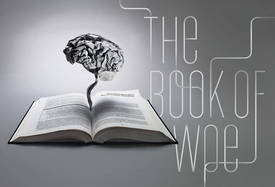 Gary Greenberg's feature in this month's Wired, "Inside the Battle to Define Mental Illness," is a captivating look at the controversy attending the creation of the next edition of the fifth edition of the Diagnostic and Statistical Manual of Mental Disorders.