Space Shuttle Endeavour STS-134 launch: snapshots from media camp
Read more at Boing Boing
Read more at Boing Boing
Read more at Boing Boing
---
My Make column "Memento Mori" talks about the giddy, delightful vertigo I experience when I realize how fast and how far technology has come, and how fast it's moving: I'm often puzzled by how satisfying older technology is.
---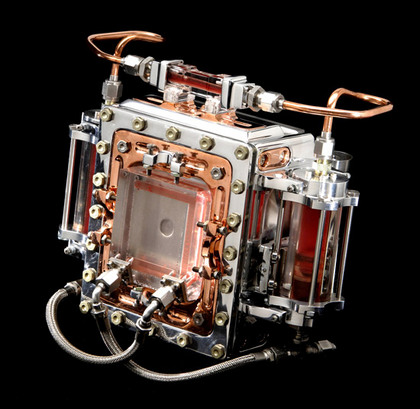 Wayne Martin Belger created the blood camera, which incorporates HIV-infected blood that acts as a red filter for portraits of HIV+ people.
---
In a post that would be horribly NSFW were it not all just a block of text, linguist Arnold Zwicky blogs about how the vagaries of English allow you to interpret the same line from a gay porn in multiple ways.