Kindle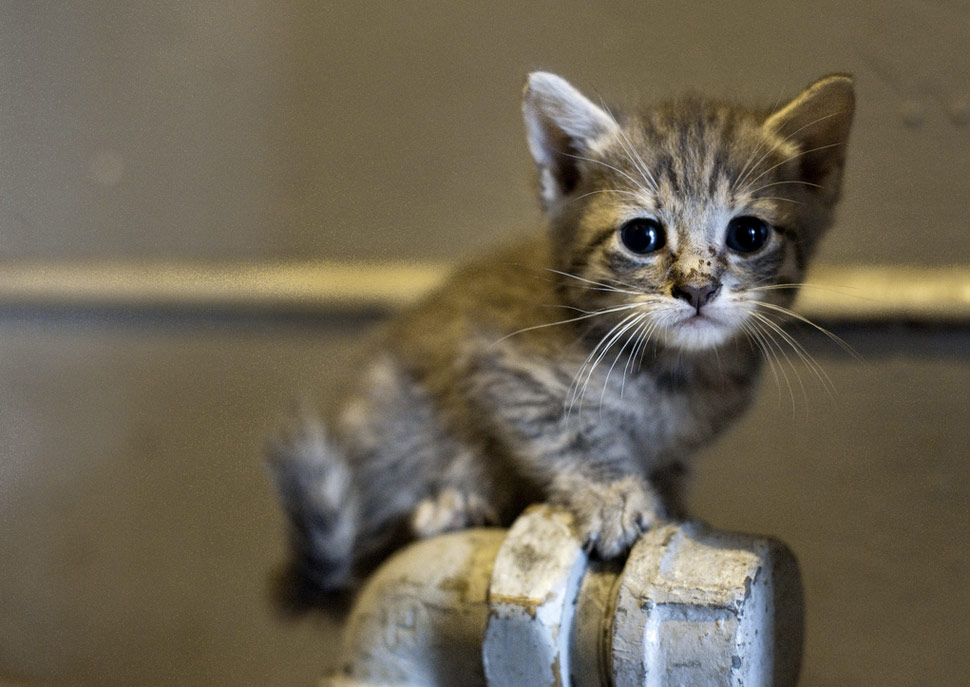 In the Boing Boing Flickr Pool, reader Chris Arnade shared another great photo of a kitten in Bushwick, Brooklyn, just in time for CAT-THURS-DAY.
In the same grimy stairwell as this guy, Bushwick Kitten, was this little tortoiseshell-tabby playing on a radiator pipe. The two kittens where named and claimed by children in the building. I am not so heartless as to post wee stray kitten pictures. I risk becoming the guy who posts insufferably cute Hallmark car kitten pictures, but its a risk I will take.
Boing Boing editor/partner and tech culture journalist Xeni Jardin hosts and produces Boing Boing's in-flight TV channel on Virgin America airlines (#10 on the dial), and writes about living with breast cancer. Diagnosed in 2011. @xeni on Twitter. email: xeni@boingboing.net.
More at Boing Boing