"The Internet is For Porn" entered into official SOPA debate record
Read more at Boing Boing
Read more at Boing Boing
Read more at Boing Boing
---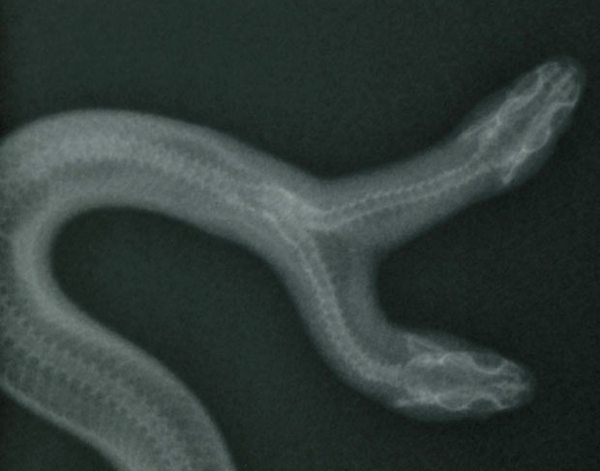 This is an X-ray of a two-headed albino Honduran milk snake that recently hatched at the home of University of Central Florida biologist Daniel Parker, proprietor of Sunshine Serpents.
---

Our thanks to Watchismo for sponsoring Boing Boing Blast, our once-daily delivery of headlines by email.
Watchismo is offering progressive savings for the Last Chance Big Time Holiday Watch Sale.
---

Yoshitoma Nara lives at the intersection of punk rock, Japanese pop art, and Western cartoon culture filtered through the lens of post-World War II Japan. His drawings, paintings, sculptures, and large installations are populated with adorable-yet-menacing children and animals that whisper to the misfit in all of us. Chronicle Books has just published a long-awaited catalogue raisonné of Nara's work, and we're proud to present an exclusive gallery of selections from within.