Kindle
[Video link] Fiber artist Jo Hamilton says,
This is a stop motion video I made to document my process of crocheting one of my larger than life portraits in yarn from start to finish. In my work I use a traditional basic crochet technique taught to me at an early age by my Gran. I work one knot at a time, from the inside out, row by row. In making the crochet portraits I always begin in the middle with the eyes and work out from there until the piece is completed. I work directly from photographs, using no sketches, graphs or computer imaging. Each piece is handmade, labour-intensive, instinctively composed. Nothing is planned ahead; I make it up as I go along. I spend a lot of time simply looking, unraveling, and reworking until I get it right. To make this video I photographed the work after each new yarn colour or two was added, and edited the photos into a sequence. This 30 second sequence contains over 300 photos of the work in progress. The portrait is of my dear friend Arthur Cheesman, who is sadly no longer with us. Music by Aikamusic/Goldcard.
(via @craigwduff)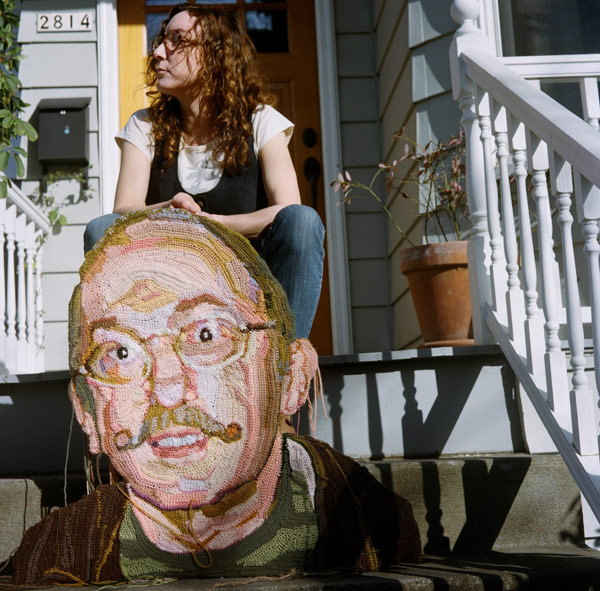 Boing Boing editor/partner and tech culture journalist Xeni Jardin hosts and produces Boing Boing's in-flight TV channel on Virgin America airlines (#10 on the dial), and writes about living with breast cancer. Diagnosed in 2011. @xeni on Twitter. email: xeni@boingboing.net.
More at Boing Boing