Kindle
The Space Shuttle Enterprise (OV-101) floated to its "retirement home" today, Wednesday June 6, 2012: the Intrepid Sea, Air and Space Museum in New York City. The museum's Space Shuttle Pavillion will open on July 19. The arrival of Enterprise was planned for 24 hours earlier, but weather delayed. During its voyage by water, the barge carrying Enterprise moved too close to the Jamaica Bay Bridge and clipped the Shuttle's wing. Ouch. But, you know: sadly, it's not like they're gonna need that wing for space travel now.
Special thanks to photographer C.S. Muncy, who is pretty intrepid himself—we understand these terrific shots cost him quite a sunburn.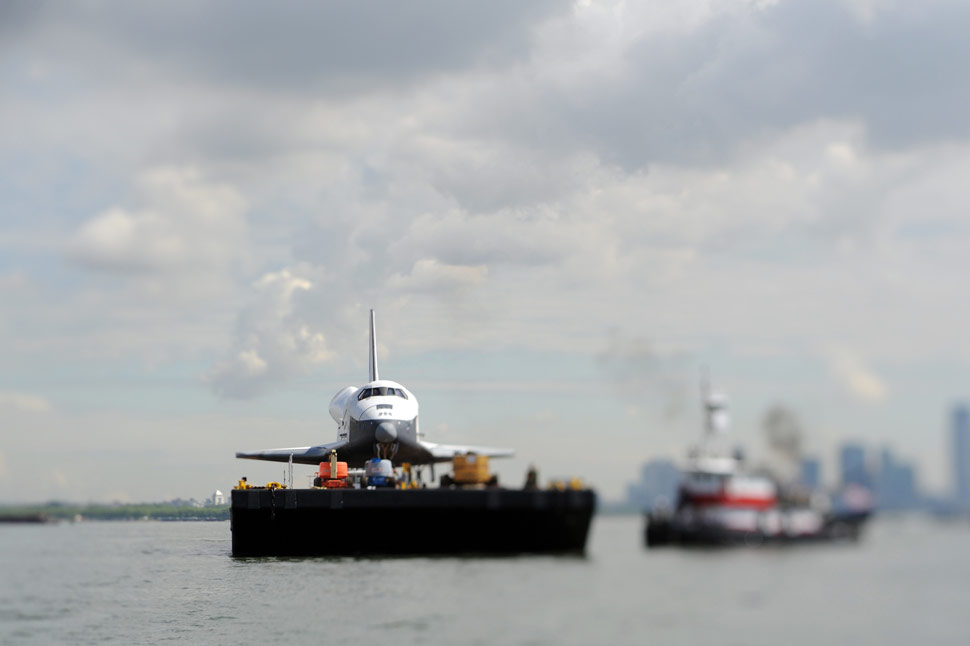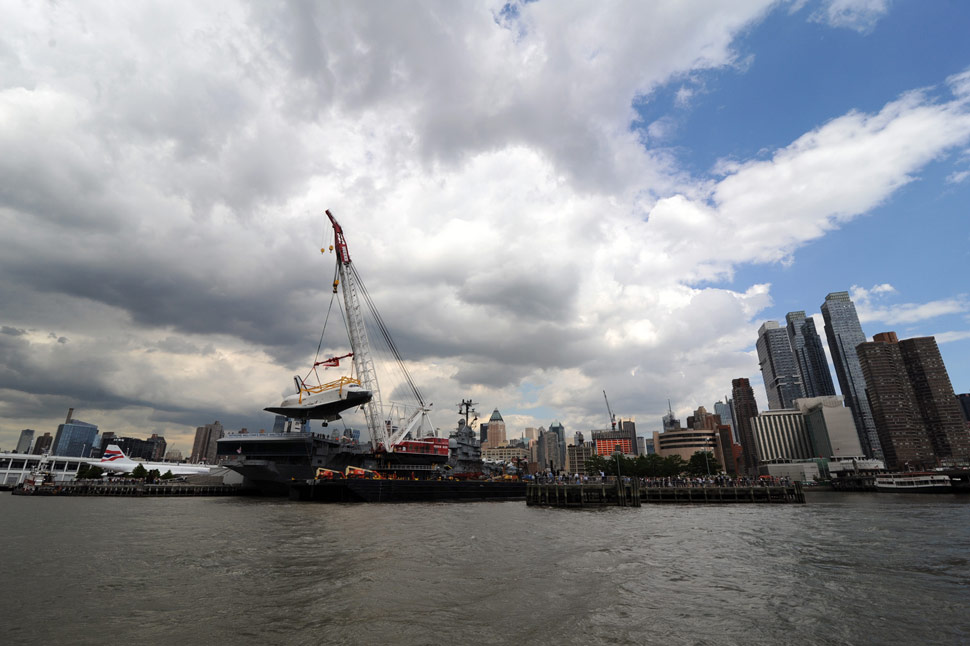 Boing Boing editor/partner and tech culture journalist Xeni Jardin hosts and produces Boing Boing's in-flight TV channel on Virgin America airlines (#10 on the dial), and writes about living with breast cancer. Diagnosed in 2011. @xeni on Twitter. email: xeni@boingboing.net.
More at Boing Boing