Free at last (to talk in a very limited and constrained way about NSA crimes)
Read more at Boing Boing
Read more at Boing Boing
Read more at Boing Boing
---
Artist and Shapeways user Lily X Su designed this 3D printed ceramic teacup whose lip is lined with human teeth.
Of her work, Su writes,
The ultimate challenge in my opinion is to create something that makes sense but can't be explained.
---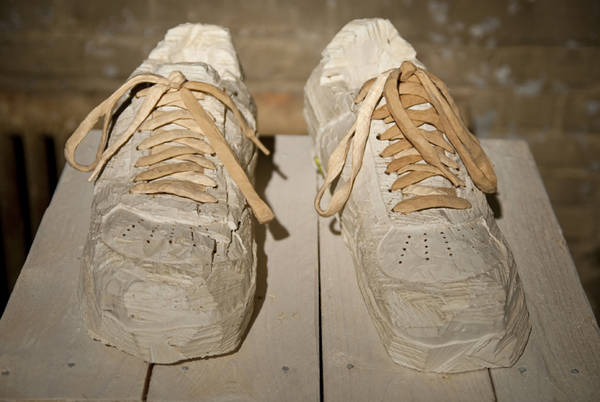 Artist Brent Owens produces wonderful carved sculptures, including this carved pair of wooden tennis shoes from 2009.