Kindle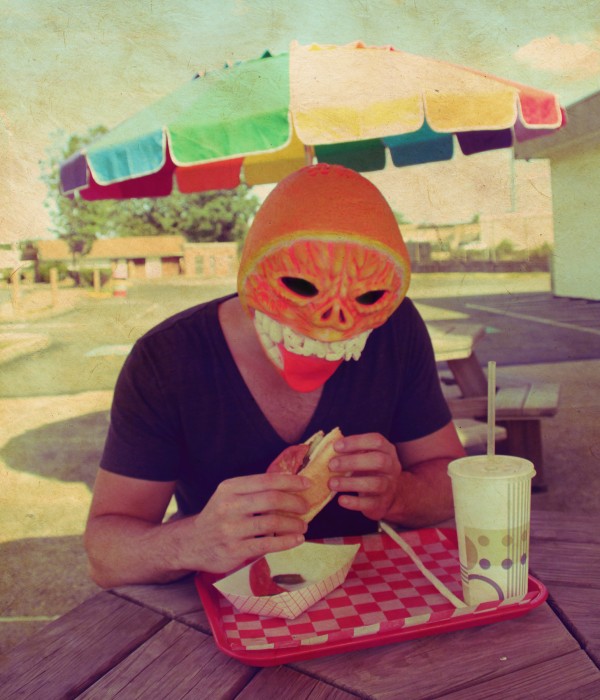 Sound it Out # 32: Black Moth Super Rainbow - "Windshield Smasher"
There's a guy in Pittsburgh who calls himself Tobacco. He's been making music as Black Moth Super Rainbow since 2003. His sound has transitioned from disjointed psychedelia to more guitar-heavy dance music, though all of it has a trippy element to it. It shouldn't surprise you that people enjoy doing drugs and going to see Black Moth Super Rainbow play.

Black Moth Super Rainbow just finished a very successful (and entertaining to read) Kickstarter campaign, raising over $125,000 to release the new album Cobra Juicy. Premiums included a haunted house tour, a roller skating party and hand-painted, glow-in-the-dark masks with a USB stick jammed into the mouth like a tooth. Eric Wareheim starred in one pitch video for the campaign.

"Windshield Smasher" is the new song from Cobra Juicy. It's sort of like a malevolent stadium anthem that gets progressively weirder. Listen and download below.
BONUS: Here's the video for "Windshield Smasher".  I tend to hate music videos, but this one kept me watching all the way through.
Read more in Music at Boing Boing
Amy worked in the record business at Enigma, Elektra, Virgin and Sub Pop before she got sucked into the technology vortex. She co-founded the Backwards Beekeepers, a chemical-free urban beekeeping collective in Los Angeles. She runs digital marketing for the Los Angeles Philharmonic and The Hollywood Bowl.
More at Boing Boing