Kindle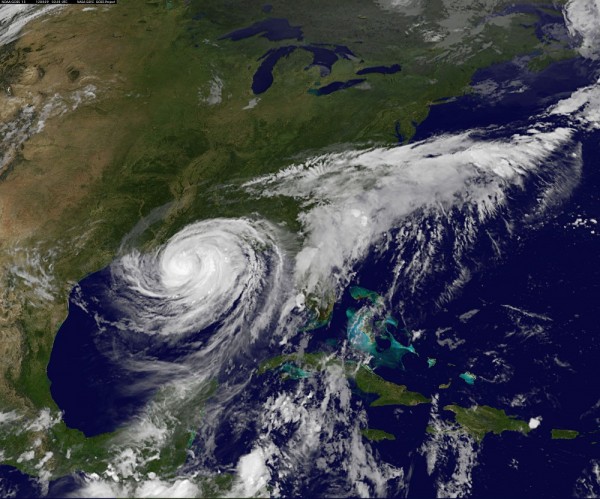 This is how Hurricane Isaac looked on Tuesday, as it made landfall on America's Gulf Coast. If you've never been to the Gulf of Mexico, here is a key fact you should know: The water there is warm. While Pacific coastal waters might be in the 50s during August, and the central Atlantic coast is pulling temperatures in the 60s and 70s, the water in the Gulf of Mexico is well into the 80s.
And that makes a difference. We know that water temperature affects hurricane strength. But we don't understand the particulars of how or why at a detail level. To learn more about this (and other factors that make each hurricane an individual), researchers at the University of Miami are building a simulation machine. When it's complete, it will be a key tool in improving forecasts.
Peter Sollogub, Associate Principal at Cambridge Seven, says the hurricane simulator is comprised of three major components:
The first is a 1400-horsepower fan originally suited for things like ventilating mine shafts. To create its 150mph winds, it will draw energy from the campus's emergency generator system, which is typically used during power outages caused by storms.

The second part is a wave generator which pushes salt water using 12 different paddles. Those paddles, timed to move at different paces and rates, can create waves at various sizes, angles and frequency, creating anything from a calm, organized swell to sloppy chaotic seas.

The third aspect of the tank is the tank itself, which is six meters in width by 20 meters in length by two meters high. It's made of three-inch thick clear acrylic so that the conditions inside can be observed from all sides.
Read more about the hurricane simulator at Popular Science
Maggie Koerth-Baker is the science editor at BoingBoing.net. She writes a monthly column for The New York Times Magazine and is the author of Before the Lights Go Out
, a book about electricity, infrastructure, and the future of energy. You can find Maggie on Twitter and Facebook.
Maggie goes places and talks to people. Find out where she'll be speaking next.
More at Boing Boing