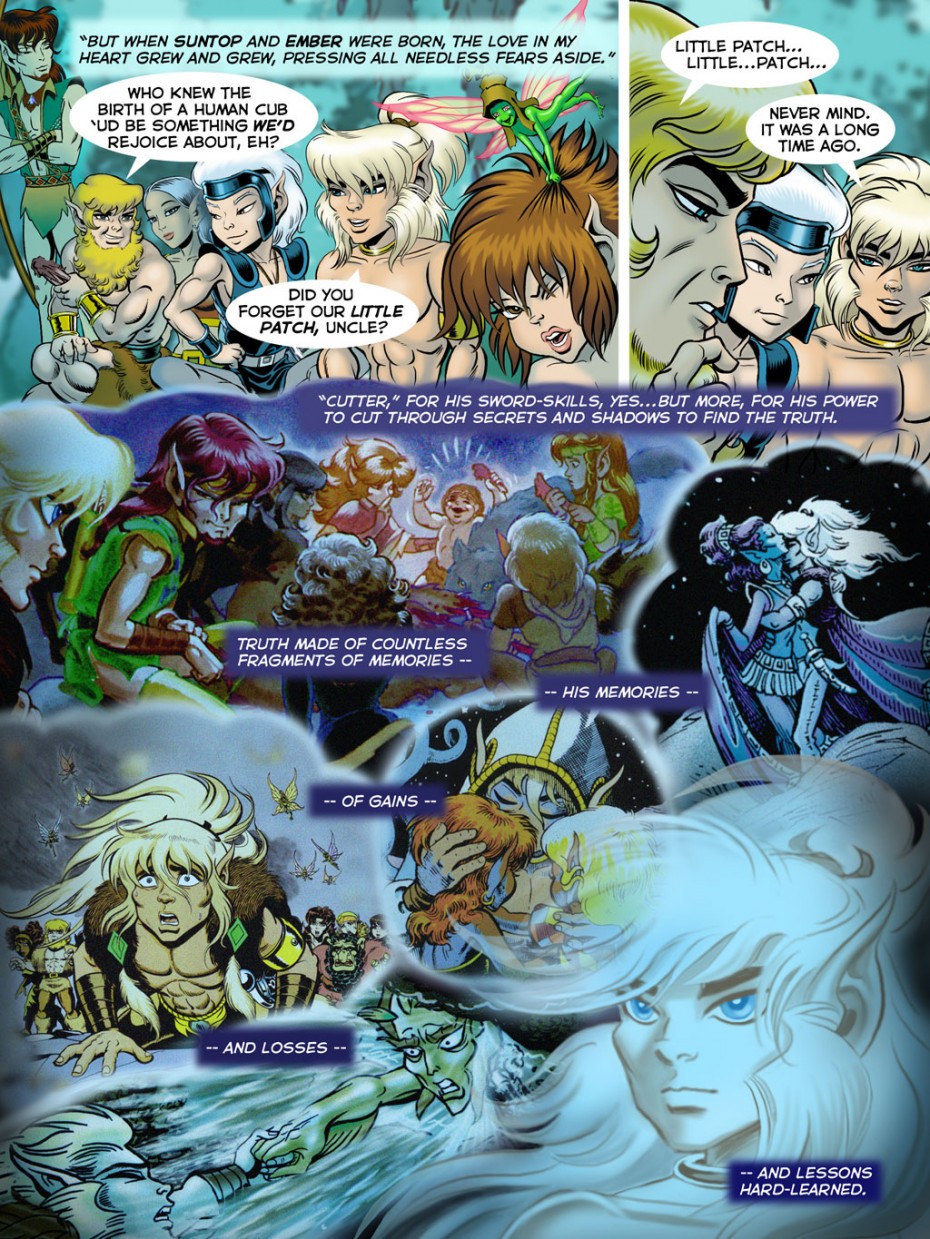 Little Patch
Abandoned by his mother and tribe at birth because of the bright, berry-red mark over his right eye, Little Patch was found by Wolfrider Tyleet and raised as one of their own.
The Original Quest
The first tale of the Wolfriders, exiled from their ancestral home by vengeful humans and sent on a journey to discover their cosmic origin.
Kings of the Broken Wheel
The elves' origins revealed, Cutter and Rayek clash over whether to prevent the time-warping accident that stranded them on the World of Two Moons—with devastating consequences.
Discovery
The Wolfriders meet the WaveDancers, only the fourth other clan of elves to survive on the World of Two Moons—but both tribes find that they have much to lose.