Kindle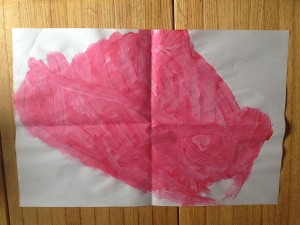 My four year old son painted this at school and told his teacher, "This is Mars. Mars is red. And there is a robot there taking pictures and sending them back to earth."

Mars Curiosity, eat your heart out.
Boing Boing editor/partner and tech culture journalist Xeni Jardin hosts and produces Boing Boing's in-flight TV channel on Virgin America airlines (#10 on the dial), and writes about living with breast cancer. Diagnosed in 2011. @xeni on Twitter. email: xeni@boingboing.net.
More at Boing Boing