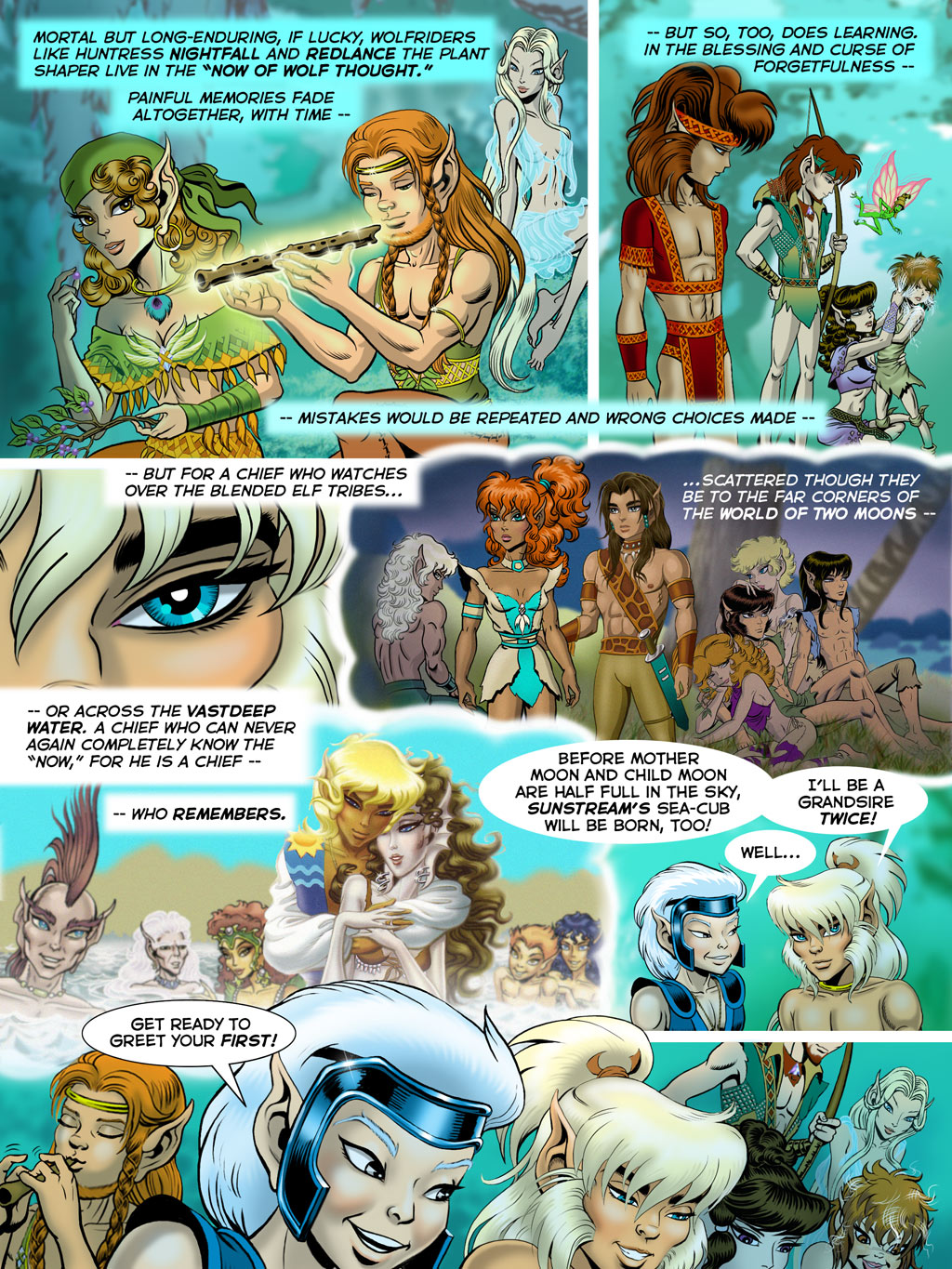 Mender
A healer and warrior, hot-headed Mender strives for inner equilibrium—and idolizes Cutter and Leetah, avatars of each side of his dual nature. But it is their daughter, Ember, whose love he seeks most.
Teir
A mysterious stalker on Abode's vast plains, Teir is close-lipped about his past and a master of stealth. Animals are drawn to him—and therefore the Wolfriders—but he has competition for the attention of their young chieftess, Ember.
Scouter's family
Scouter's keen vision serves the Wolfriders well as huntsman, but his overprotectiveness of his family -- graceful huntress Dewshine, calm and gentle Tyleet and their enigmatic son Pool -- sees him challege his tribesmates often.
Recognition
An involuntary and overwhelming urge to mate, recognition guarantees healthy offspring, but forces Elves to bare all—psychically as well as physically!—on pain of sickness and death.
Ember
Daughter of Cutter and Leetah, Ember leads the Howling Wolf branch of the Wolfrider clan—fiery and spirited, she still stands at the beginning of her tenure.