Kindle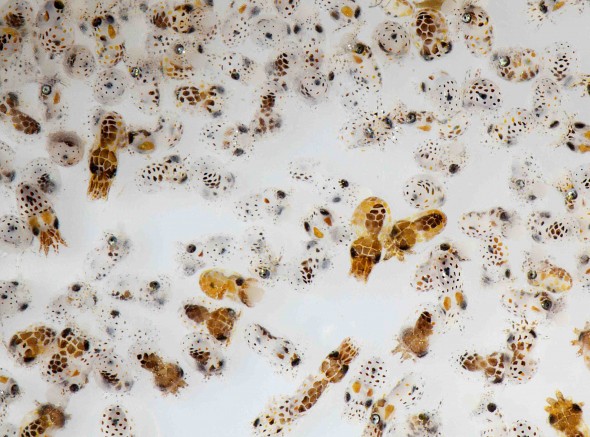 National Geographic's Enric Sala took this photo during an expedition in Gabon. He and another researcher were using a remote operated vehicle to explore the ocean off the coast of that country's Loango National Park.
When we picked up the shell from the ROV's arm, to our surprise, a small octopus came out of the shell. It was a female that laid her eggs inside the shell. We put shell and octopus in a tank with seawater, and after one minute thousands of octopus larvae started to stream out of the shell. The octopus eggs were hatching! That was the first time we had observed such a magnificent show. The larvae were changing coloration from transparent with dark spots to brown, and swimming like squid – although on a millimeter scale.
Read the rest of Sala's posts from Gabon
Via Miriam Goldstein
Maggie Koerth-Baker is the science editor at BoingBoing.net. She writes a monthly column for The New York Times Magazine and is the author of Before the Lights Go Out
, a book about electricity, infrastructure, and the future of energy. You can find Maggie on Twitter and Facebook.
Maggie goes places and talks to people. Find out where she'll be speaking next.
More at Boing Boing