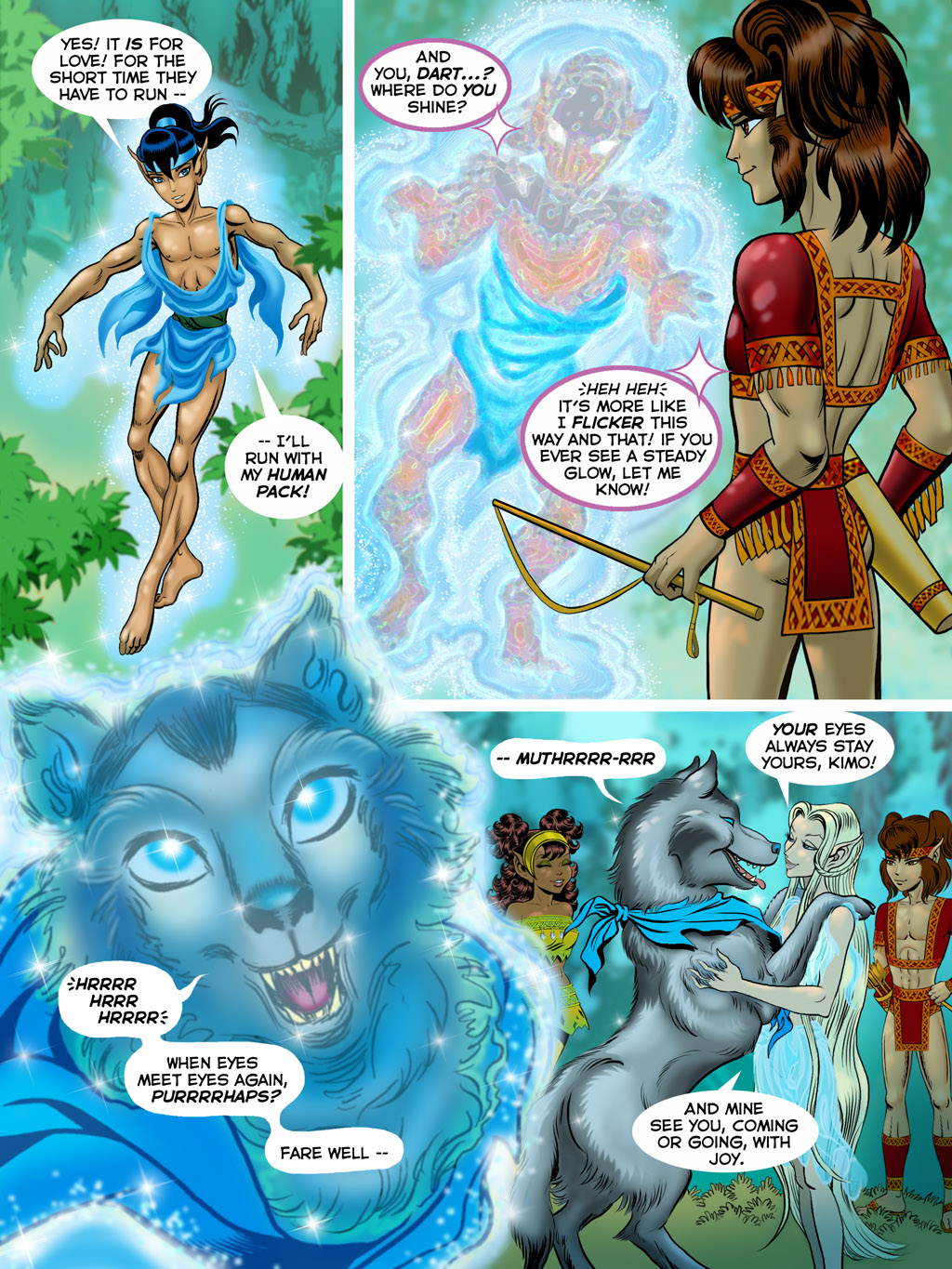 Kimo
His shape-shifting talents are rarely seen among the elves, hearkening back to ancient Timmain. Her choice of form--a wolf--is also shared by Newstar's dark-skinned son.
Dart
Dart once chose to remain in the Sun Village, to show its sedentary inhabitants how to hunt, howl and life free. Now back in the forests of his youth, he is his once-angered father's equal--and brother to a new sister.
Searcher and the Sword
Though elves are not often given to close ties with humans, Kimo's bond with Shuna has a strength born of shared adversity.
Newstar
Among the most enigmatic Wolfriders, Newstar's dreamy smile hides a long, languid life in the Sun Village--but also a readiness to return to the woodlands of her birth.