Kindle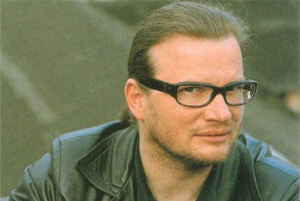 Pete Namlook, founder of the pioneering ambient label FAX +49-69/450464 died last week. Since launching FAX in 1992, Namlook released 135 albums including his own collaborations with Bill Laswell, Richie Hawtin, Klaus Schulze, and many other artists. His massive influence on electronic music over the last two decades will not be forgotten. Above is "Heaven" from the 1993 album "Silence II" with Dr Atmo. And here is a documentary on Namlook, titled Slice (part 1 and part 2).
Read more in Music at Boing Boing
David Pescovitz is Boing Boing's co-editor/managing partner. He's also a research director at Institute for the Future. On Instagram, he's @pesco.
More at Boing Boing