Kindle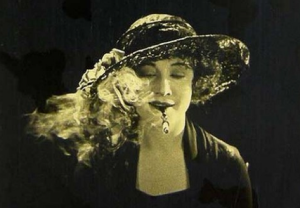 You can now stream Alfred Hitchcock's "The White Shadow" (1924), the earliest surviving feature by the director. As I
posted
in 2011, the "lost" movie turned up in a New Zealand film vault. The film stars Betty Compson as twins, one angelic and one evil. Unfortunately, only half of the film's six reels were found, making it a true cliffhanger.
"The White Shadow" (1924)
"Earliest Surviving Hitchcock Film Debuts on Web" (Hollywood Reporter via Open Culture)
David Pescovitz is Boing Boing's co-editor/managing partner. He's also a research director at Institute for the Future. On Instagram, he's @pesco.
More at Boing Boing