Kindle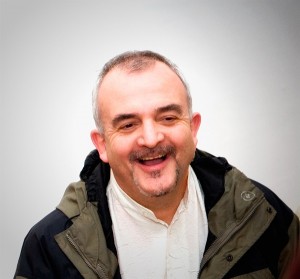 On November 25, 2010, industrial music pioneer Peter "Sleazy" Christopherson of Throbbing Gristle and Coil died in his sleep. Today, we pause to remember Sleazy and his contributions to music and transgressive art with this exclusive "memorial mix" of "Desertshores." The song comes from Desertshore/The Final Report, a double album of music that Sleazy and his Throbbbing Gristle collaborators Cosey Fanni Tutti and Chris Carter were developing when their dear friend shuffled off this mortal coil. Desertshore is a "cover" of Nico's challenging 1970 album while The Final Report compiles Sleazy, Chris, and Cosey's 2009 and 2010 recording sessions as a trio. Desertshore/The Final Report will be released tomorrow on Industrial Records.
We are all only temporary curators of our present bodies, which will all decay, sooner or later. In a hundred years or so all the humans currently alive will have died. I take great comfort in knowing, with certainty, that thing that makes us special, able to enrich our own lives and those of others, will not cease when our bodies do but will be just starting a new (and hopefully even better) adventure ... "

- Peter "Sleazy" Christopherson (1955-2010)
Read more in Music at Boing Boing
David Pescovitz is Boing Boing's co-editor/managing partner. He's also a research director at Institute for the Future. On Instagram, he's @pesco.
More at Boing Boing