Read more at Boing Boing
Read more at Boing Boing
Read more at Boing Boing
---
Welcome to Boing Boing's Saturday Video Matinee!
---

The Calvin & Hobbes Search Engine performs pretty much as you'd expect: it's a search engine that runs against the full text and descriptions of all the Calvin and Hobbes strips.
---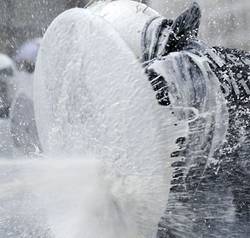 Dairy farmers protesting in Brussels sprayed thousands of litres of milk on the European Parliament and its police cadre. Shown here, a small thumbnail of a remarkable photo by John Thys for AFP/Getty Images.