Kindle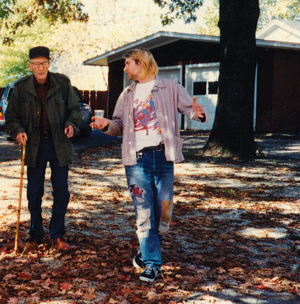 William S. Burroughs and Kurt Cobain's "The 'Priest' They Called Him" (1993). After meeting Cobain, Burroughs commented to his assistant:
"There's something wrong with that boy; he frowns for no good reason."
Read more in Music at Boing Boing
David Pescovitz is Boing Boing's co-editor/managing partner. He's also a research director at Institute for the Future. On Instagram, he's @pesco.
More at Boing Boing