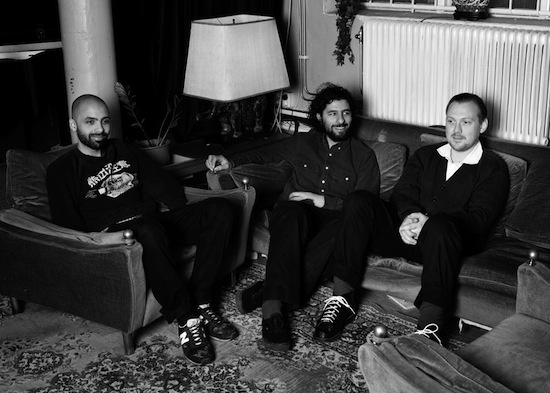 Kindle
Sound it Out # 43: Junip - "Line of Fire" (MP3)
Junip is a band from Gothenburg, Sweden, comprising members Elias Araya, Tobias Winterkorn, and José González. Though their first EP came out way back in 2005, they are only now releasing their second full-length album, Junip, which arrives on April 23rd. Singer/guitarist González' much-lauded solo career has kept him away from the band for big chunks of time. It's been worth the wait.
Junip's new single "Line of Fire" is an atmospheric gem. Whispery vocals, exotic percussion and an overall ominous tone make for a highly addictive song. Download/listen below.
Read more in Music at Boing Boing
Amy worked in the record business at Enigma, Elektra, Virgin and Sub Pop before she got sucked into the technology vortex. She co-founded the Backwards Beekeepers, a chemical-free urban beekeeping collective in Los Angeles. She runs digital marketing for the Los Angeles Philharmonic and The Hollywood Bowl.
More at Boing Boing