Kindle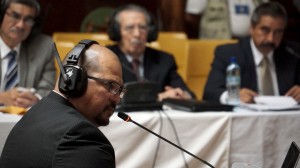 I'm in Guatemala with Miles O'Brien, working on a report for the PBS NewsHour on the genocide trial of Jose Efrain Rios Montt, who ruled Guatemala from 1982-1983, and Jose Mauricio Rodriguez Sanchez, his chief of military intelligence. They are being tried here in Guatemala City for genocide and crimes against humanity.
Above and below, some stills from the video we've been shooting inside the courtroom. Follow me on Twitter and Instagram for snapshots throughout the day. And if you're interested in monitoring the trial, listen here, watch here, or follow this Twitter list I threw together.
All photos: screengrabs from video shot by Miles O'Brien.
CC license: Non-commercial sharing with credit is okay. For commercial use, ask.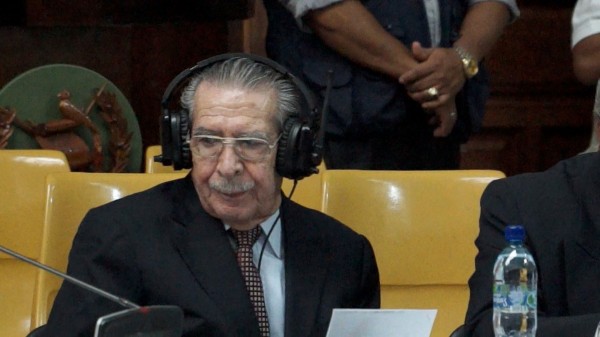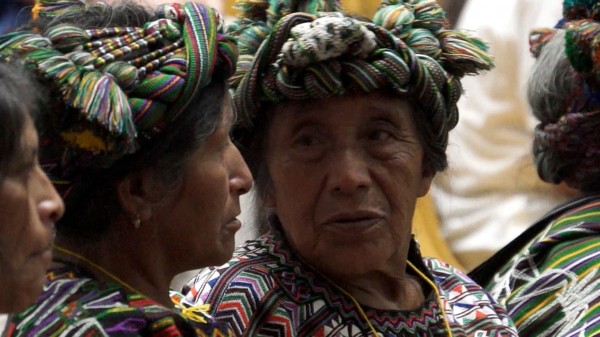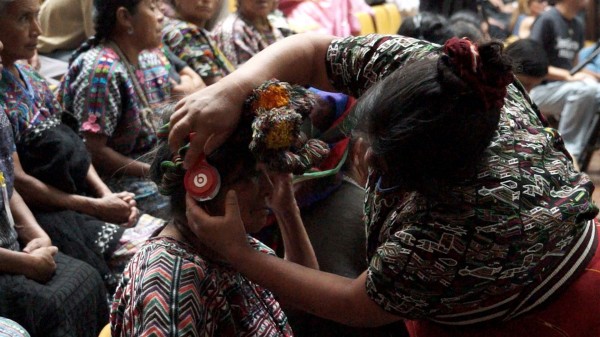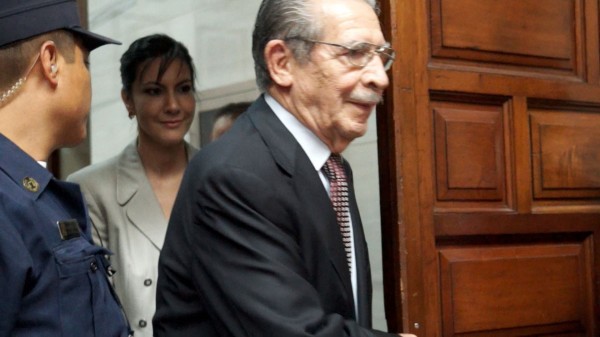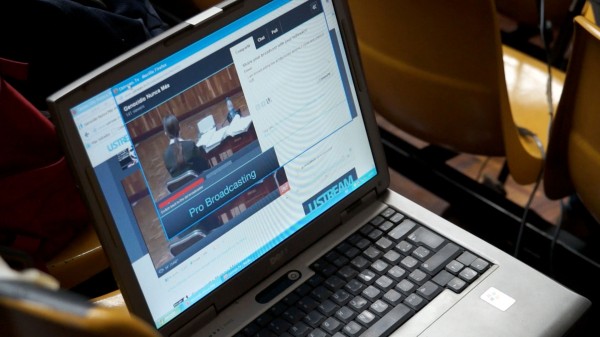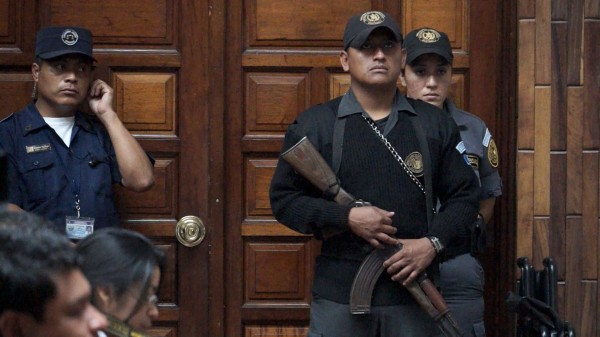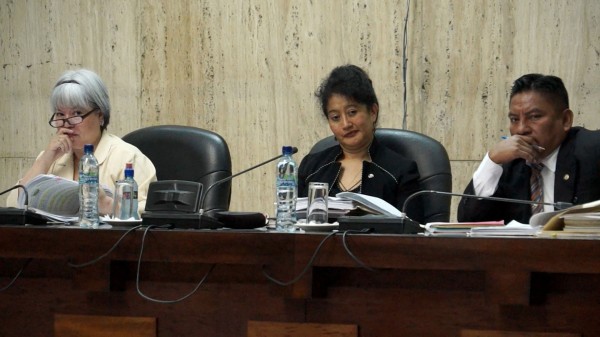 Boing Boing editor/partner and tech culture journalist Xeni Jardin hosts and produces Boing Boing's in-flight TV channel on Virgin America airlines (#10 on the dial), and writes about living with breast cancer. Diagnosed in 2011. @xeni on Twitter. email: xeni@boingboing.net.
More at Boing Boing