Kindle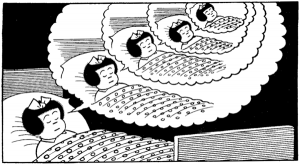 Max Hawkins's "Call in the Night" is an "experimental radio show" presenting recordings of people who volunteered to be woken up by a phone call to discuss their dreams, worries, emotions, and experiences. It's rather compelling and beautiful. You can sign up to be called at CallInTheNight.com.
Read more in Music at Boing Boing
David Pescovitz is Boing Boing's co-editor/managing partner. He's also a research director at Institute for the Future. On Instagram, he's @pesco.
More at Boing Boing