Read more at Boing Boing
Read more at Boing Boing
Read more at Boing Boing
---
The Electronic Frontier Foundation has filed an amicus brief in a lawsuit against Cisco, which seeks to call the company to account for actively participating in human rights abuses in China through its participation in China's network surveillance.
---
A charity in Derby, England called Karma Nirvana is advising young women to put spoons in their underwear if they fear they are being trafficked from the UK by their parents for forced marriage.
---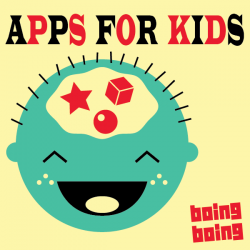 This episode of Apps for Kids is brought to you by Audible. For a free audiobook, visit Audibletrial.com/appsforkids
Apps for Kids is Boing Boing's podcast about cool smartphone apps for kids and parents.