Kindle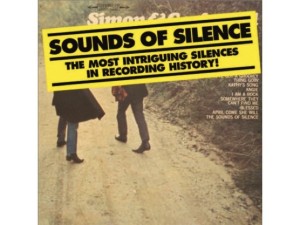 Sounds of Silence
is a new compilation of silent tracks by the likes of Orbital, Crass, Andy Warhol, Sly & The Family Stone, John Denver, Afrika Bambaataa, John Lennon and Yoko Ono, and many more artists. According to the avant-garde Italian label Alga Marghen that issued the LP, limited to just 250 copies, "The carefully chosen silences of this anthology are intrinsically linked to the medium of reproduction itself and reveal it's nude materiality. They expose their medium in all its facets and imperfections, including the effect of time and wear. At the most basic level, these silences are surfaces. And it is in their materiality that they distinguish themselves from the conceptual experiments of John Cage with "4'33"." Of course, the title (and sleeve) is its own musical reference. Below, enjoy Lennon and Ono's "Two Minutes Silence" from 1969.
Read more in Music at Boing Boing
David Pescovitz is Boing Boing's co-editor/managing partner. He's also a research director at Institute for the Future. On Instagram, he's @pesco.
More at Boing Boing