Kindle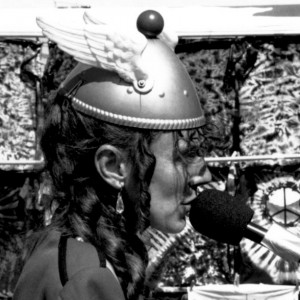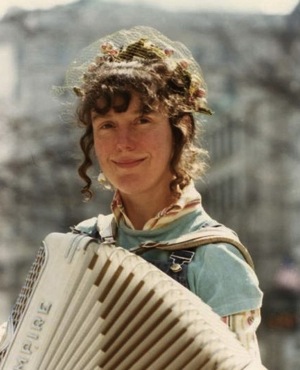 In San Francisco and Boston during the 1980s and early 1990s, The Space Lady (aka Suzy Soundz) could be found enchanting pedestrians with her astro-Viking helmet and Casiotone-powered pop cover tunes. In 1990 she self-released a cassette and then ten years later, her take on The Electric Prunes' "I Had Too Much To Dream Last Night" was featured on the excellent weird music compilation "Songs in the Key of Z, Vol. 2: The Curious Universe of Outsider Music." Mostly unheard for a decade, The Space Lady (real name Susan Dietrich) has returned to this planet and is celebrating Night School Records' release of The Space Lady's Greatest Hits, a collection of her early recordings. The track list includes several originals and a bunch of great covers like "Fly Like An Eagle," "Born To Be Wild," "Ghost Riders In The Sky," and "Major Tom" (listen above.) Digital download available from Amazon or you can buy the CD and pre-order the second pressing of vinyl direct from Night School.
Read more in Music at Boing Boing
David Pescovitz is Boing Boing's co-editor/managing partner. He's also a research director at Institute for the Future. On Instagram, he's @pesco.
More at Boing Boing