All You Need is Pug
Read more at Boing Boing
Read more at Boing Boing
Read more at Boing Boing
---
This journey through the semiotic landscape of marketing is beautiful, charming, insighting, brandful, burtational. [Video Link]
This Is a Generic Brand Video is a generic brand video of "This Is a Generic Brand Video," written by Kendra Eash for McSweeney's Internet Tendency.
---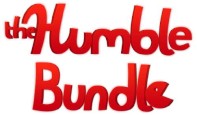 Two of my friends contributed afterwords to my novel
Homeland
: Aaron Swartz and Jacob Appelbaum. In this outtake from the independently produced Homeland audiobook (which you can get for the next week exclusively through the
Humble Ebook Bundle
), Jake reads his afterword at The Hellish Vortex Studio in Berlin, where he is in exile after several
harrowing adventures at the US border
.