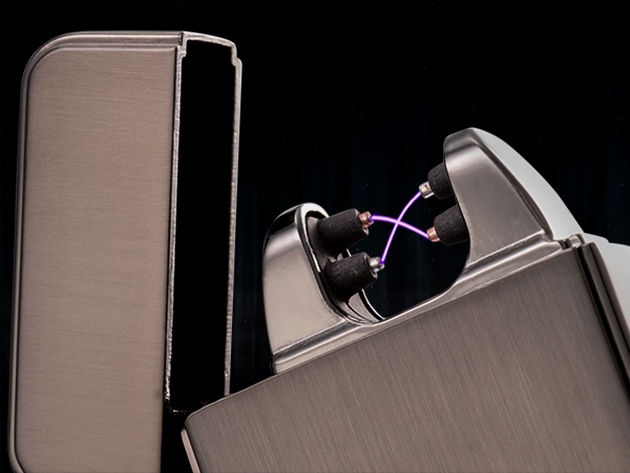 Plastic is so 2013. You don't want to buy something only to throw it away or lose it and barely care. You like nice things and want to hang onto them. The Plazmatic lighter here is a high quality, high tech alternative to the typical cheap, plastic lighter you get at the old gas station. This has staying power and you can get one now and take 28% off. It's the real deal, and you'll feel like a total boss when you light up, which is now more foolproof than ever.
It charges up super fast via USB and for every full battery gives you over a hundred sparks. That's a lot of gas, so to speak. And it lights at a whopping nine hundred degrees with its iconic X lighting mechanism so you'll catch a flame every single time. Going camping or just got stuck outside in crappy weather? Don't sweat it. It's windproof and water resistant, so you're good to go under any weather conditions. It's even TSA approved so you don't have to throw it away or leave it at home when you travel, no matter where you go. And that staying power is pretty environmentally friendly since you're not tossing in the trash that plastic and lighter fluid every time.
It's engineered to light anything and everything that requires a flame, including cigarettes, cigars, hemp wick, candles of all shapes and sizes, incense and more. For 28% off right now, you're about to look like a grown up when you light up. Check out the link below for even more details and pictures.
Take 28% off the Plazmatic X Lighter in the Boing Boing Store.