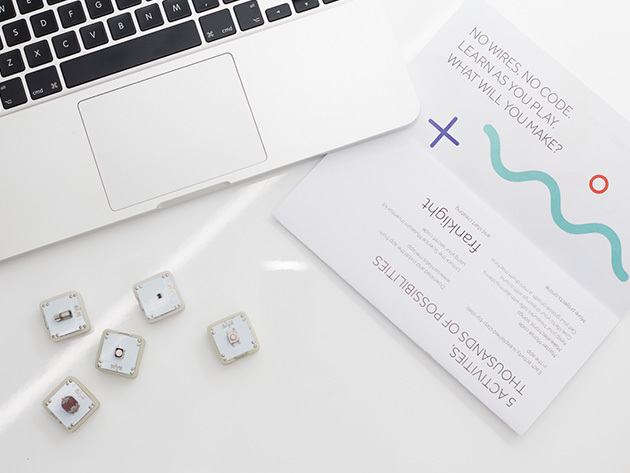 If you've felt intimidated by Raspberry Pi and Arduino - we get that. That's why we're excited to share the SAM Inventor Kit, an incredibly simple DIY kit that was made a reality by over 800 Kickstarter backers.
The SAM Inventor Kit is a smart construction kit that's simple enough for kids to use. It doesn't incorporate any wires - all the parts are wirelessly activated so you can build without needing advanced electronic knowledge. 
The kit comes with 4 specially selected wireless blocks, which connect to your computer and can be linked to each other to create different combinations of inventions.You can link a button block to an LED light to create a flashlights, combine blocks to master Morse code, and even design alarm systems. Best of all, you can use SAM to prank your family and friends. Check this out:
This kit was created to help kids and adults of all ages discover their own inner inventors. Plus, you can even connect your SAM blocks to external services like Twitter and Facebook to add a social component to your creations.
If you've shied away from DIY kits in the past, we highly suggest trying out this easy-to-use option. The SAM Inventor Kit is just $129 in the Boing Boing Store today.