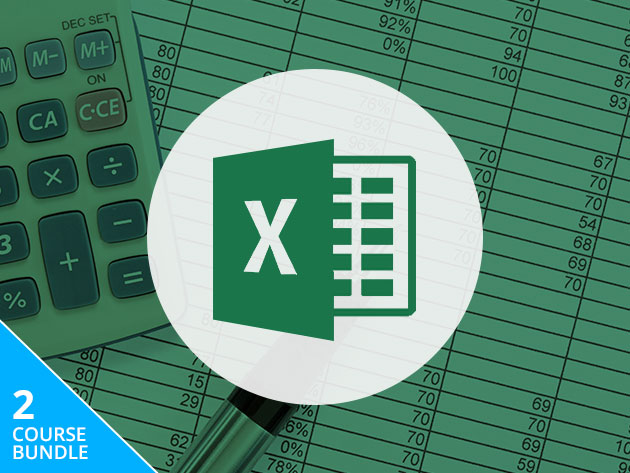 Excel, Microsoft's venerable spreadsheet program has some seriously powerful capabilities. But unless you know where to look in the maze of menus and toolbars, you probably leave the pivot tables and conditional formatting to your office's Excel guru. If you want to level up your skills and steal the title from the resident guru, take a look at this Microsoft Excel Specialist Certification Bundle.
These two courses comprise 72 lessons that take you on a granular exploration of Excel's powers. Once you've mastered the basics, you'll move on to advanced functions like managing complex, multi-document workbooks. From there, you'll familiarize yourself with Excel formulas and learn how to generate dynamic visualizations from data. At the end of your training, you'll be ready to pass the Microsoft Office Excel Specialist exam and start using your skills professionally.
You can pick up the Microsoft Excel Specialist Certification Bundle in the Boing Boing Store for $19.