Viennese artists Annika Hakala and Lisa Looping of HoopioSis perform mesmerizing choreography using LED hula hoops. Be sure to watch in HD.

Read the rest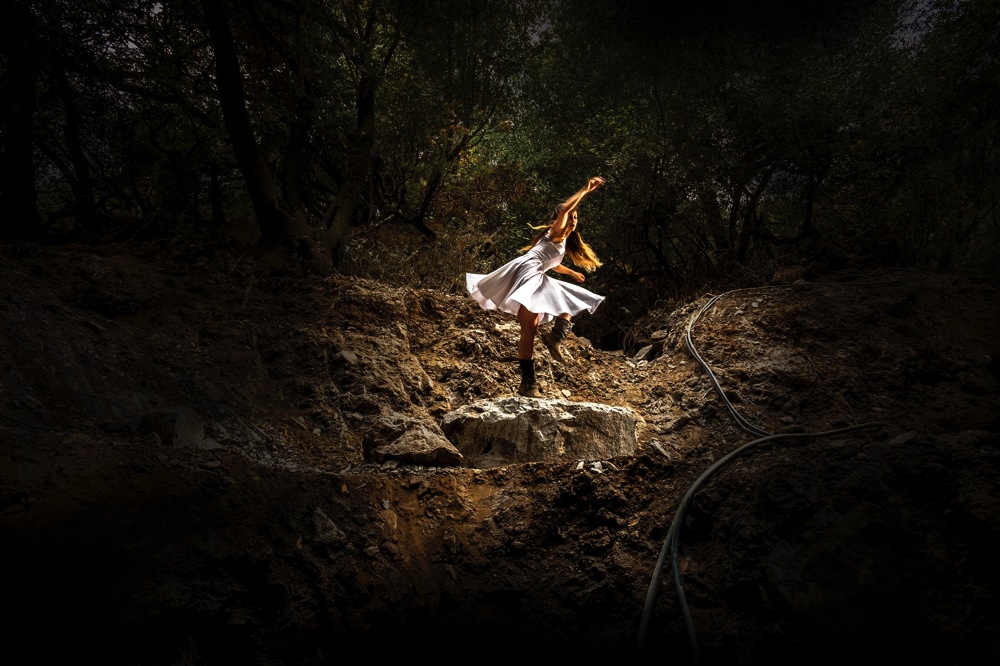 Tomorrow night, San Francisco's pioneering contemporary dance company ODC will premiere a new work inspired by famed sculptor/environmental artist Andy Goldsworthy with live music by experimental cellist and loop musician Zoë Keating, likely familiar to Boing Boing readers from previous BB posts, or her appearances on Radiolab and Who Killed Amanda Palmer. For this piece, titled "boulders and bones," ODC artistic directors Branda Way and KT Nelson took choreographic inspiration from the ever-transforming landscapes of art and nature. The visual context of the dance comes from a time-lapse film by RJ Muna shot during the seven-month installation of a Goldsworthy sculpture at private location north of San Francisco.
Performances of "boulders and bones," along with several other works, will be held through March 30. Tickets are available here. Boing Boing is delighted to share the special video below from a "boulders and bones" rehearsal, along with another stunning photograph of dancer Natasha Adorlee Johnson by RJ Muna.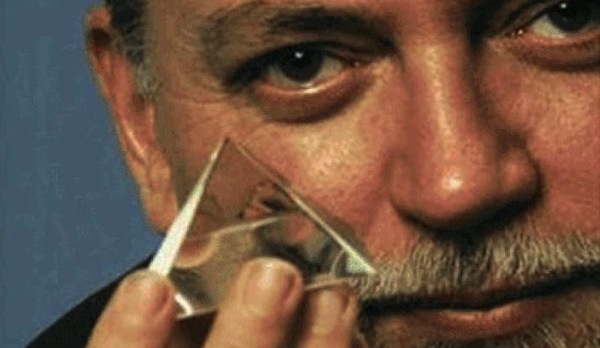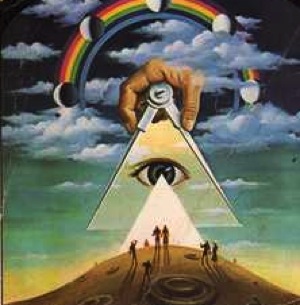 A group of dedicated disciples of bOING bOING contributor Robert Anton Wilson are orchestrating a stage production of RAW's "Comsic Trigger: Final Secret of the Illuminati," a fantastic memoir of high weirdness that had a massive influence on my own life. Leading the charge is Daisy Eris Campbell, whose father adapted RAW's The Illuminatus! Trilogy for live theater in the 1970s. The Daily Grail has the scoop: "Pulling The Cosmic Trigger"
In other news... Fnord.
Our friends at pioneering machine performance group Survival Research Laboratories respectfully request the opportunity to bring their delightful robotic presentations to the Google campus. Now that's an offer you can't refuse.
Performance artist Bettina Banayan has conducted a number of interventions on the NYC subway, but this one, in which she frosts, decorates, and shares a cake with her fellow commuters, is my favorite. Unlike the other performances, which largely revolve around making people uncomfortable (or at least discomfited), the punchline of "Subway Cake Performance 02/11/14" is a subway car full of happy people whose life in the city has been made sweeter and friendlier.
For her "Emptied Gestures" series, Heather Hansen coats her limbs in charcoal and then uses her body to paint beautiful shapes and forms on huge pieces of paper. I bet when she makes snow angels, they are prettier than mine. (via Imaginary Foundation)
EDW Lynch of Laughing Squid says: "Gary Lee Mahmoud and a group of pranksters posed as panhandlers and slowly filled a New York City subway car, creating the surreal spectacle of a 'panhandler party.'"

Max Lupo's Thingiverse archive contains all the parts necessary to allow three people to slowly type one phrase over and over again on a typewriter, by operating a complex machine called "the convenient typer."
This is an apparatus designed to allow three people to conveniently type out a specific phrase: it is as it is

Each person must time their actions specifically, and operate their portion of the device with care.

This device was made to be a performance at a local art-event. Its operation is (of course) far from convenient, but it does type out the most true thing I have ever known.
"Crash," Gary McNair's one-man Edinburgh Fringe show, asks audiences to rethink their relationship with money, and culminates with audience members feeding banknotes through an office shredder:
McNair promises a "five-step programme" to "release you from the terrors of the financial system". En route he takes in the history of monetisation, the notion of the collapse of trust in money (the bank run); and orchestrates a vigorous bidding war for an unspecified number of banknotes contained in a sealed envelope. Bids have, in the past, reached £100, although on his opening night in Edinburgh the bidding stopped at £26.50.

He also bartered with an audience member for her treasured necklace – her eventual price was a tour round Edinburgh, a bike ride, home-cooked lunch and the promise that he would come round and assemble her flat-pack furniture. Afterwards McNair said: "I wasn't expecting her to say she lived in Austria but if it's viable, yes, I will go to Austria and put up her shelves."

The climax of the show was, however, the moment when he suggested members of the audience feed their hard-earned cash through an office shredder, "as a vaccine against the disasters of the future, so that money and greed will lose their grip on you". Five did, with £10 notes as well as £5 notes returned to their owners as useless slithers of paper. (Destroying banknotes is not an offence, as commonly believed, though defacing them is.)
Crunch time at the Edinburgh festival: audiences step up to shred cash
(
via We Make Money Not Art
)
(Image: downsized thumbnail from a photo by Murdo Macleod)