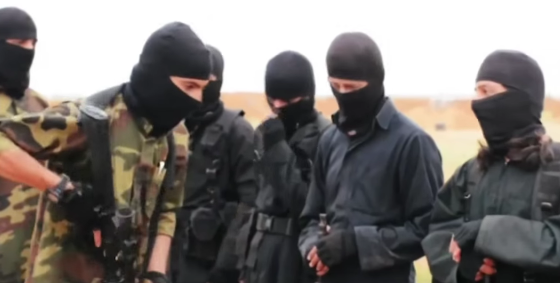 ISIS, or as they hate to be called, Daesh, released a video online Wednesday threatening an imminent attack on New York City.
The jihadi propaganda clip mentions Times Square, and displays what is said on the video to be a man assembling an explosive device, and a suicide bomber zipping his jacket over a suicide belt.
The New York City Police Department told CNN it was aware of the video, and that officers from its new anti-terrorism squad will be deployed just in case.
"While some of the video footage is not new, the video reaffirms the message that New York City remains a top terrorist target," the NYPD's statement reads.
"While there is no current or specific threat to the city at this time, we will remain at a heightened state of vigilance and will continue to work with the FBI, the Joint Terrorism Task Force and the entire intelligence community to keep the city of New York safe."
Just two days ago on Monday, Daesh released another video vowing an attack on Washington, D.C. and any other country launching air strikes on Syria. The video cuts to a man in a turban, identified as Al Ghareeb the Algerian, warning any nations that join in military action against Syria after last Friday's attacks in France. Another man in this video, identified as Al Karrar the Iraqi, tells French President Francois Hollande the terrorists will "negotiate with you in the trenches and not in the hotels."