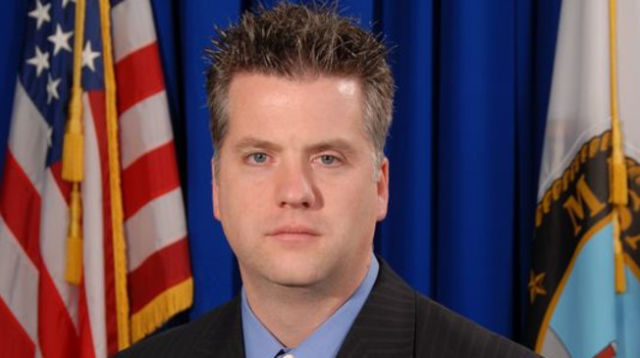 A cop who convinced a judge to let him take photos of a 17-year-old boy's erect penis has killed himself after being accused of having an "inappropriate relationship" with another underage teen.
David Edward Abbott, a member of a Crimes Against Children taskforce, obtained a warrant to "inject a young boy with a drug that would cause an erection" after the teen sent a dick pic to his 15-year-old girlfriend. The ostensible plan: to match one pic to the other to prove they were the same penis.
Amid a public outcry, the Manassas City police eventually decided against doing that. The 17-year-old boy got a year of probation for sexting his teen girlfriend… The authorities went to arrest Abbott, 39, on Tuesday. [...] Abbott had an inappropriate relationship with a boy, now 13, police alleged. He was accused of soliciting sexual acts on the phone, via text messages and social media. Abbott was also accused of having an "inappropriate relationship with a second male victim" affiliated with the Prince William County hockey league.
If you're wondering whether Manassas is a safe environment for children, it's best you know that the Manassas City Police Department is standing by their man, to whom they remain "grateful."
This is a tragic and sad day for the Abbott family, the juvenile victims and their families, the Manassas City Police Department, and our community. In spite of these recent developments regarding the serious allegations against him, we are grateful for the contributions Det. Abbott made during his time with Manassas City Police, to include the prosecution and conviction of hundreds of criminals. His family and peers request privacy during this time as we grieve and struggle to accept the realities of such a loss.