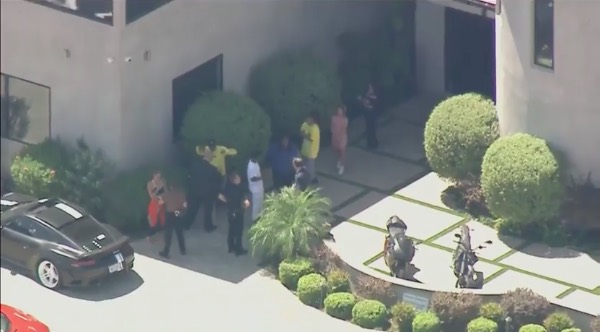 The live Fox 11 helicopter video of LAPD officers surrounding Chris Brown's home is weird enough, but when you add streaming emoji typed in by viewers, it's super hyper weird.
The local Los Angeles Fox affiliate is live streaming outside Chris' house, where police are waiting for him to surrender.
All the sad details are at TMZ. Guns, drugs, threatening women, all over again.