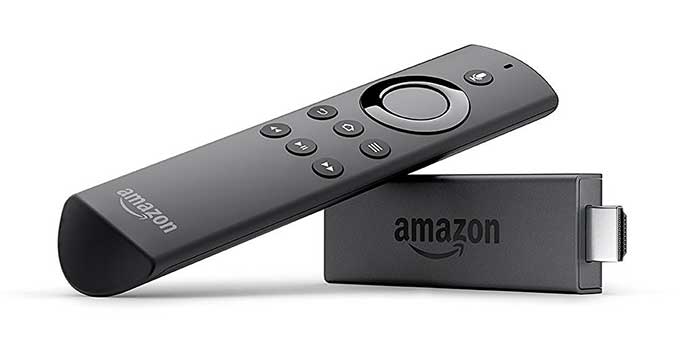 We have Apple TV, Roku, and TiVo but I haven't used them in months. We use our Fire TV Stick for everything, because it just seems to work more smoothly (the Apple TV is the worst of the bunch), also we are Amazon Prime subscribers, so we get a lot of free shows (like the excellent Z, about Zelda Fitzgerald, starring Christina Ricci).
Recently Amazon introduced the new Fire TV Stick, which is better in many ways than the old version. It has Alexa voice control built into the remote, so you can just ask it to play or search for a show. The new processor makes it run faster that the old version. It also has better WiFi.
I'm going to bring the old one with me when I travel.