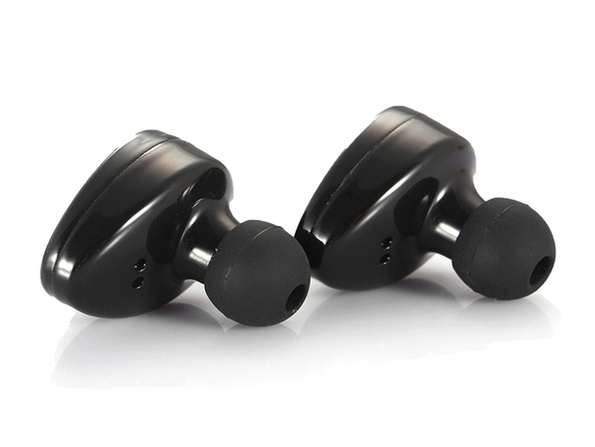 These featherweight 1Voice Bluetooth Earbuds give you truly wireless flexibility - there's no sneaky wire connecting the two buds behind your head, while an elite CSR Bluetooth 4.2 chipset provides a crisp, static-free audio stream. Even with all that low maintenance, these buds still feature active noise cancellation, a rare feature on any "wireless" in-ear buds, and one that makes 1Voice an ideal option at the gym or your desk.
With a five hour battery life, they'll work for the majority of your day, but the included charging case lets you give them a quick, easy juice bump while you step into a meeting or, heaven forbid, get into a conversation. They're backwards compatible with all Bluetooth 4.0 enabled devices (if your phone doesn't fit this description it's time for a new one) and boast a 30 foot working range so you can afford to roam a bit from your computer or phone while listening.
Pick them up today and discover what you've been missing - the 1Voice Bluetooth Earbuds are $59.99 right now, 53% off retail.
Explore other Best-Sellers in our store:
Coding + Development
Photography
Project Management