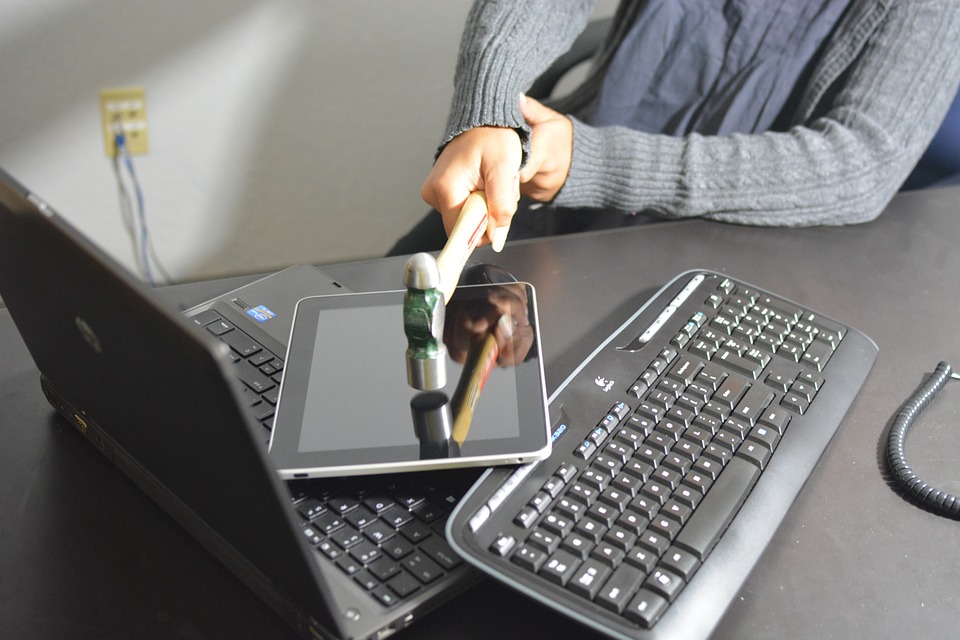 The DHS has advised some airlines that flights originating from some overseas airports will only be allowed to land in the USA if passengers are required to check any electronic device bigger than a phone (excepting medical devices) in the hold.

DHS says that this is because "evaluated intelligence" indicates that "terrorist groups continue to target commercial aviation and are aggressively pursuing innovative methods to undertake their attacks, to include smuggling explosive devices in various consumer items."
DHS won't rule out expanding this rule to other airports, and declined to define at what size a device ceases to be a phone and becomes a tablet, saying the distinction is "well understood by most passengers who fly internationally."
Airlines have 96 hours to comply.
The affected airports are: Queen Alia International Airport in Amman, Jordan; Cairo International Airport; Ataturk International Airport in Istanbul; King Abdul-Aziz International Airport in Jeddah, Saudi Arabia; King Khalid International Airport in Riyadh, Saudi Arabia; Kuwait International Airport; Mohammed V Airport in Casablanca, Morocco; Hamad International Airport in Doha, Qatar; Dubai International Airport; and Abu Dhabi International Airport.

The fact sheet emphasizes that only "a small percentage of flights" to the US will be affected, since there are more than 250 international airports that offer flights to the US. Only US-bound flights will be affected; passengers on flights from the US to the 10 airports in question can carry devices as normal.

The new rules will apply to all passengers boarding in the 10 airports in question, regardless of citizenship.
TSA explains why it won't allow electronics on some USA-bound flights
[Joe Mullin/Ars Technica]
(Image: Max Pixel)