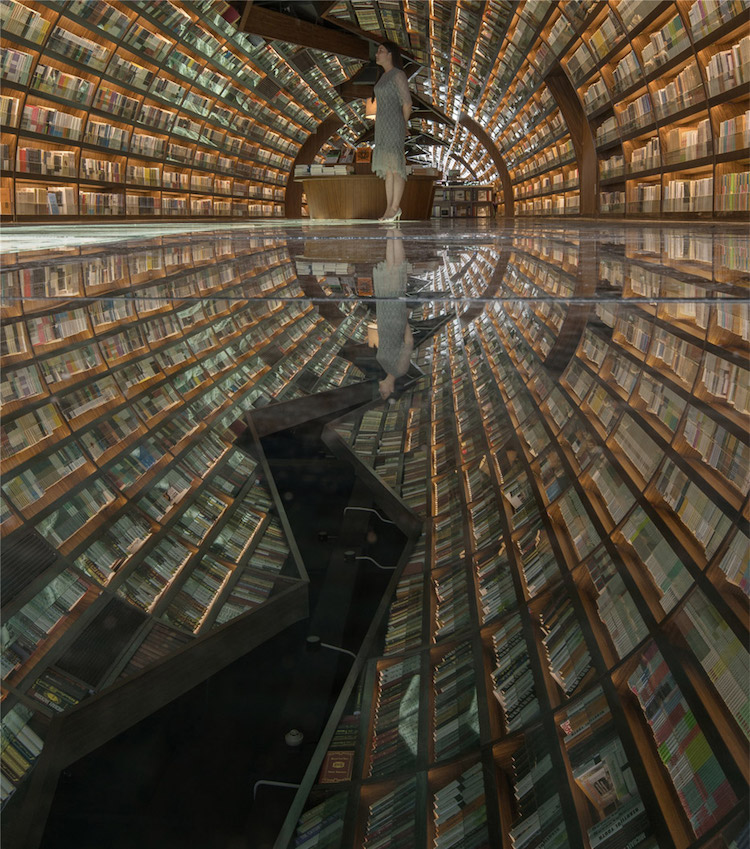 Chinese bookstore Yangzhou Zhongshuge has arguably the most breathtaking bookstore entrance in the world.
Via Sara Barnes:
Shanghai-based studio XL-Muse were the ones to come up with this clever configuration. Inspired by Yangzhou's proximity to water, they designed the ground to mimic liquid. "In the past, guided by water, many literati and poets visited and gathered here," they told Dezeen. "[The bridges] used to be the guiding factor of culture and commerce, and they represent that the bookstore is the bond between humans and books at the same time." The mirrored flooring acts as a water current that draws you further into Yangzhou.
The rest of the place is pretty cool, too, so check out all the images!
• Black Mirrored Floor Makes Bookstore Entrance Look Like a Circular Tunnel of Books (My Modern Met / Dezeen)