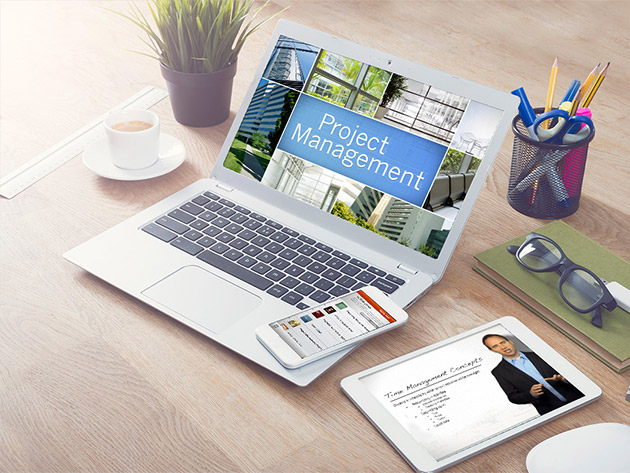 "Gets stuff done," is a good way to be described by anybody. Especially by coworkers or bosses. Because whether you're in finance or a children's librarian, stuff needs to get done. 
But how do you make sure stuff gets done? You definitely can't do all the stuff yourself, unless your company/organization/government office consists entirely of you. And if that's the case, you better have a pretty damn good plan for how you're going to get all of that stuff done by yourself. Thankfully, smarter people (or at least more organized) than you have developed methodologies that can help you manage projects better. Incidentally, they're called project management methodologies, and you can start working towards becoming a certified Project Management Professional (PMP) and Certified Associate in Project Management (CAPM) with this training course offered in the Boing Boing Store.
PMP is one of the most globally recognized project management certifications. Getting certified isn't a corporate trophy—Project Management Professionals are critical to making sure deliverables are delivered, teams are working together, and ensuring money/time/resources aren't wasted in the process. Basically, they make stuff get done, and they get a nice little bonus on their paychecks for doing so. This course will give you a fancy online certification, yes, but it also follows a curriculum that's approved by the Project Management Institute®, which means you'll be plenty ready to ace the big time certification exams as well.
If you want to take on more complex responsibilities at work and refine your team leadership skills, pick up the Project Management Professional Certification Training in the Boing Boing Store for $49.99.