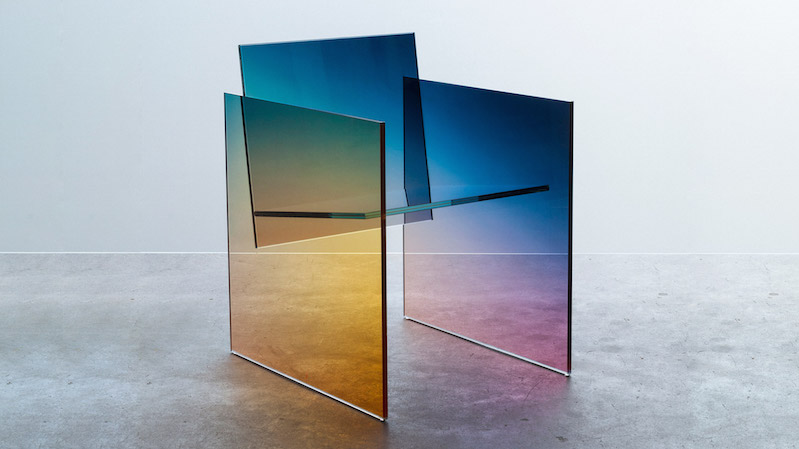 Dutch artist Germans Ermič crafted this lovely ombré glass chair, an update of the classic laminated glass chair created by Shiro Kuramata in 1976.
Via dezeen:
The Ombre collection is completed by a pair of curved glass screens. A taller version is made from clashing gradients of pink, orange, blue and green, while a smaller screen features pastel pink that fades into orange. Although Ermičs' collection was presented at the 2017 edition of Milan design week, the use of stained and coloured glass was one of the key trends to emerge from last year's event.
Here's the Kuramata chair for reference.
• Ombré Glass Chair (Germans Ermičs via Dezeen)