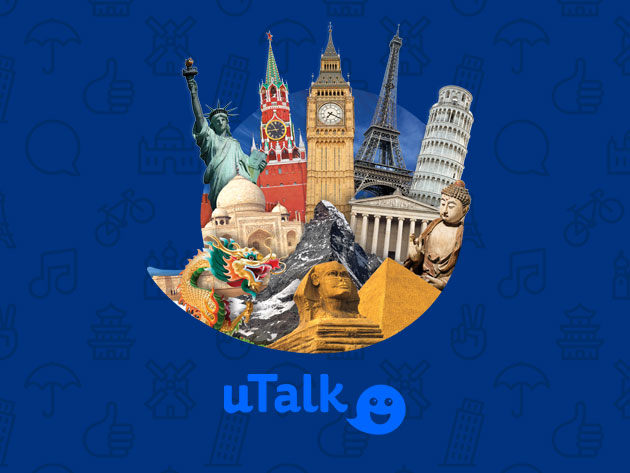 While there's a plethora of free and ad-supported resources for learning languages, they don't often don't offer a strong focus on conversational fluency. uTalk teaches you how to speak like a native instead of endlessly drilling vocabulary words, and a variety of plans are now available in the Boing Boing Store starting at $19.99.
With a top-tier uTalk subscription, you can choose from one of over 130 languages — it's just as good for learning common international tongues as it is for more obscure choices. To get you speaking as soon as possible, you'll start off by learning only common, useful words. From there, you'll spend time listening to clips of real vocal artists, and practice your own pronunciation with speech games powered by voice recognition. uTalk tracks your progress online, so you can pick up where you left off on any device.
For a language program that's firmly grounded in real-world utility, try a lifetime subscription to uTalk. Plans start at $19.99.